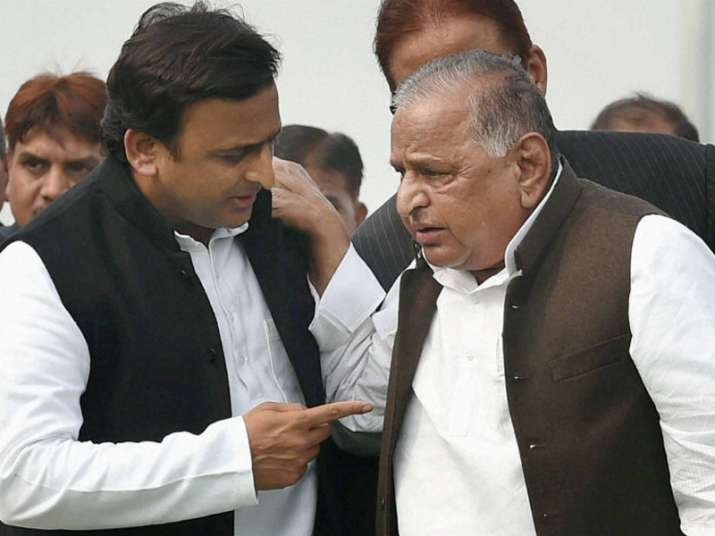 In perhaps the most stinging attack on former Uttar Pradesh Chief Minister Akhilesh Yadav over the infighting in the Samajwadi Party's first family, party founder and its former head Mulayam Singh Yadav today said that he had 'never been insulted the way his son did in last five years'.
Having lost the Samajwadi Party control to his son Akhilesh, the party patriarch today openly chided his son for his unceremonious ouster from the post of the party president. 
Speaking to reporters in Mainpuri, Mulayam referred to PM Narendra Modi's election speech in Kannauj when he had attacked Akhilesh saying 'jo beta baap ka nahi hua wo aapka kya hua' (a son who disowned his own father can never be yours).
"He (Modi) had absolutely said the right thing," Mulayam said, adding that "our own people gave them the 'opportunity' to say this".
Mulayam also expressed his anguish over the way Akhilesh treated his uncle Shivpal Singh Yadav.
Mulayam's reaction comes weeks after the SP suffered a humiliating defeat in the Assembly polls, which it had contested in alliance with the Congress party.
This is the second instance of the Yadav family's infighting coming to fore post the UP poll verdict. Earlier this week, Akhilesh barred his father Mulayam from presiding over any meet of party legislators. 
A meeting of newly elected MLAs and MLCs passed a resolution saying that no party leader except the party supremo was empowered to chair a meeting of MLAs and MLCs. 
Earlier in January, Akhilesh had replaced his father from the post of the party president.