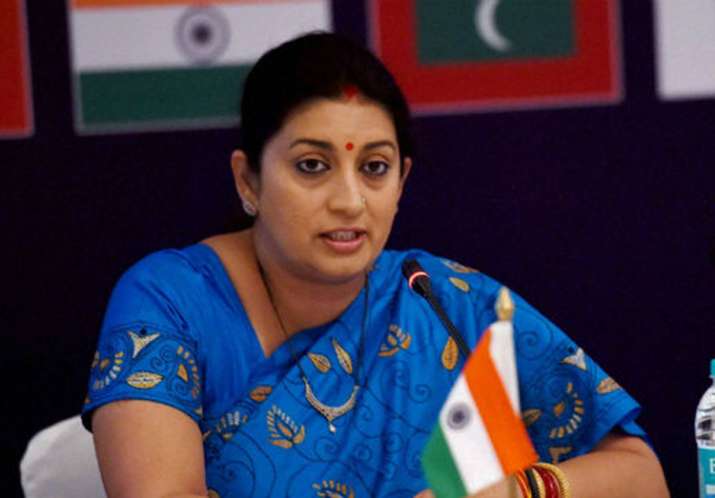 Four youths were arrested by the police for "chasing, misbehaving and overtaking" Union minister Smriti Irani's car in an inebriated state here on Saturday.
Police said that Irani's security staff complained to the Police Control Room (PCR) on Saturday evening about the four youths chasing her car and trying to overtake her pilot car near the Myanmar Embassy in Chanakyapuri area. 
The incident took place at around 5 p.m. when Irani, the Union Minister of Textiles, was returning from IGI Airport to her residence in Delhi. 
Irani's security staff stopped the students' speeding Santro car after chasing it near the French Embassy, when it tried to overtake the minister's pilot car repeatedly, Additional Deputy Commissioner of Police R.P Meena said.
They later handed over these students to the PCR van and the local police, who had reached the spot by then.
All the four students -- identified as Anand Sharma, Avinash, Shitanshu and Kunal -- are in the age group of 20-25 and students of a South Campus college. They have been detained for interrogation at the Chanakyapuri Police Station.
"During their medical examination, they were found to be under the influence of alcohol," Meena said. 
"They have been held for speeding, drunken driving and misbehaving with the minister and her staff," the officer added.