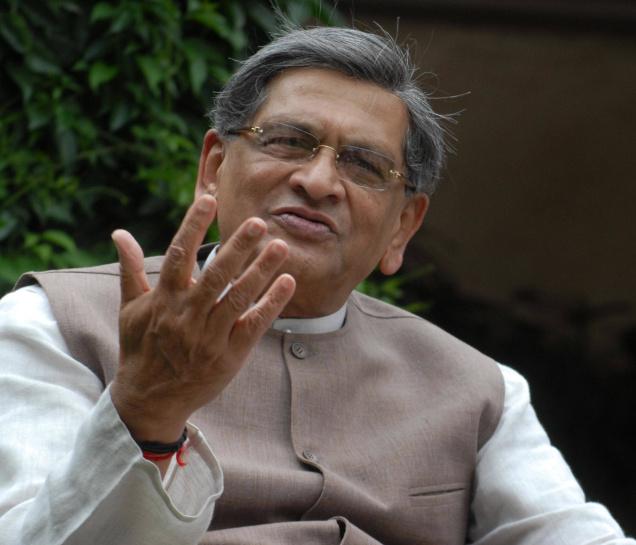 Former External Affairs minister SM Krishna decided to quit Congress as he was not comfortable with the imminent elevation of party vice-president Rahul Gandhi to the post of party president, according to a media report.
Quoting its source in Congress, a report in The Economic Times said that Krishna was unhappy with Rahul Gandhi's style of functioning.
"Krishna did not want to directly say that he is unhappy about Rahul's elevation, which is expected to take place soon after the results of the five-state elections in March. He is unhappy with Rahul's style of functioning, so he has quit the party," ET quoted a source close to Krishna as saying. 
Krishna, 84, resigned from the primary membership of the party on Saturday citing the grouse of the Congress old guard that they had been sidelined due to age.
The former Foreign minister also alleged that the Congress  did not want time-tested leaders but only managers. 
The report adds that during the Congress Working Committee on November 7, Krishna did not agree with the unanimous view in the party over Rahul's elevation although he did not voice dissent at that meeting. 
"After that, he felt that he could not work in the current atmosphere in the Congress, where Rahul is taking all decisions and seniors are not being involved like his mother Sonia used to. Initially he decided to quit the CWC and then the Congress party itself," the source added.