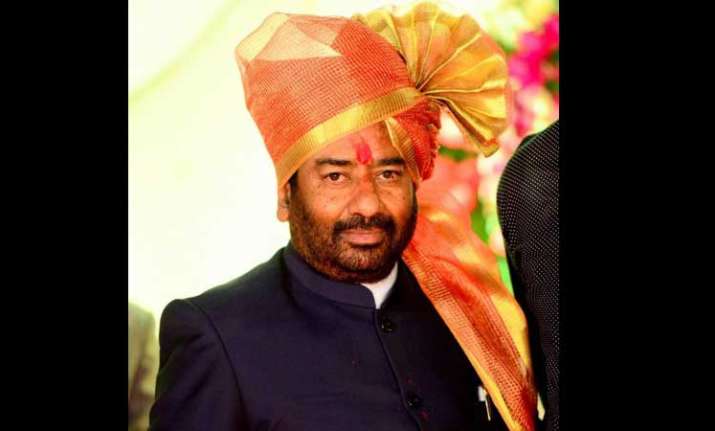 Shiv Sena MP Ravindra Gaikwad, who is facing flak for slapping an Air India manager, today defended his action by putting the blame for the ugly incident on the victim.
In a four-page statement issued in Marathi, Gaikwad said that he thrashed the Air India official because he used foul language against Prime Minister Narendra Modi.
According to a report in ndtv.com, Gaikwad in his statement said that "whatever happened was a reaction to actions".
He further claimed that Sukumar Raman, the Air India official who he thrashed, had made "insulting comments against Prime Minister Narendra Modi,"
Before Gaikwad released his statement, Shiv Sena released a video which, according  to the party, showed that the Air India official attacked first and Gaikwad only acted in "self-defence".
Blasting media for its biased reporting, Gaikwad said that his fight was against Air India's "bad services".
He also added that he was demanding for a complaint book and not for an upgrade to business class.
"Though I received a business class ticket on the boarding pass, no official informed me after I entered the plane that the flight does not have a business class," he said in the  statement.
Referring to the charge that he held up the plane by refusing to leave for nearly an hour, Gaikwad said that he was asking for a complaint book but his request went unheeded. 
"My complaint was written on a plain, random piece of paper and they refused to give a receipt," he said.
According to Gaikwad, Sukumar Sen, the Air India manager, used foul language against the Prime minister and that his temper was high even before he arrived there.
Gaikwad also alleged that the Air India officials tried to push him out of the plane and shouted: "Come down. Who MP? I've seen many of these types."
After the ugly incident, Gaikwad had bragged about hitting the Air India Manager "25 times" with his slipper. 
Taking serious note of the Sena MP's misconduct, all major airlines barred him from flying on their aircraft.