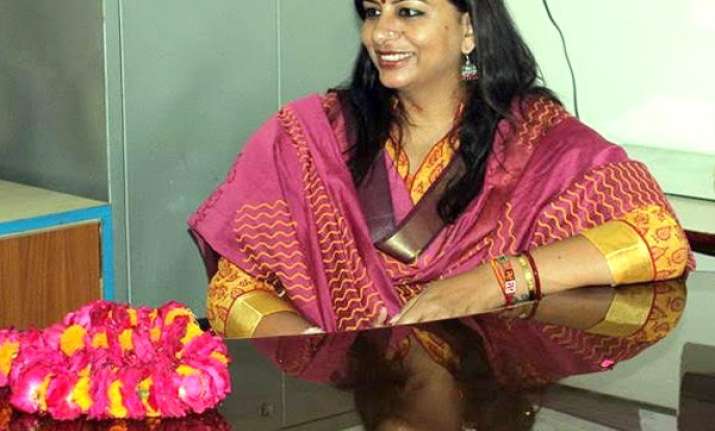 In a fresh setback for the Akhilesh Yadav-led Samjwadi Party which has been dislodged from power following its poor performance in the recently concluded elections in Uttar Pradesh, the party's Women's Wing president Shweta Singh today resigned from the SP. Shweta's exit from the party comes two days after the party suffered another embarrassment when its former leader Gaurav Bhaita joined ranks with the Bharatiya Janata Party.
Shweta, considered close to Mulayam Singh Yadav's brother Shivpal, has reportedly cited the disrespect shown to the party's office bearers as the reason behind her inability to continue with the Samajwadi Party.
She was appointed to the post in February 2016, replacing Geeta Singh as the president of the SP Mahila Sabha or women's wing.
The SP has been locked in a bitter family feud over control and power. The feud, which played out openly before the polls got underway, has been considered one of the reasons behind the party's poor showing in the state Assembly polls.
In the months that preceded the elections, Chief Minister Akhilesh Yadav had dislodged his father and party founder Mulayam from the post of the party's national president. He also held complete sway over the poll candidates of the party and its alliance with the Congress in the run-up to the polls.
Mulayam, who has been barred from presiding over any meeting with party MLAs and MLCs, recently spoke out against the treatment meted out to him by Akhilesh. Addressing a gathering in Mainpuri, the senior Yadav said that he had never been humiliated in his life in the manner that his own son did.