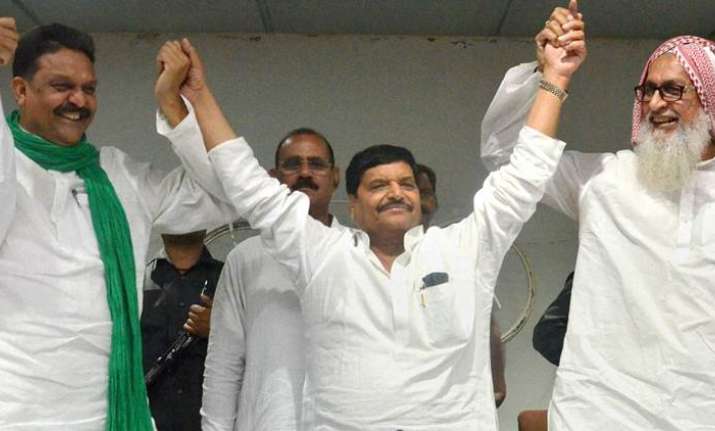 The rift within the ruling Samajwadi Party in Uttar Pradesh widened today as party supremo Mulayam Singh Yadav replaced his son and Chief Minister Akhilesh as the state unit chief with his brother and senior minister Shivpal Singh Yadav. 
For more than five years, Akhilesh Yadav had been holding the post. It was with him in the driver's seat that the Samajwadi Party won a thumping majority in the 2012 assembly polls. 
But even after taking over as Chief Minister in March 2012, Akhilesh Yadav continued to be the state unit chief, gaining complete control over the party.
Making the announcement, national General Secretary Ram Gopal Yadav said Shivpal Yadav had been named the new UP president of the party.
Ram Gopal Yadav expressed the hope that the party would scale new heights with his hard work and dedication.
The development is being seen in political circles as a fallout of the Chief Minister's decision to remove Chief Secretary Deepak Singhal, who was considered close to Shivpal Yadav.
(With IANS inputs)