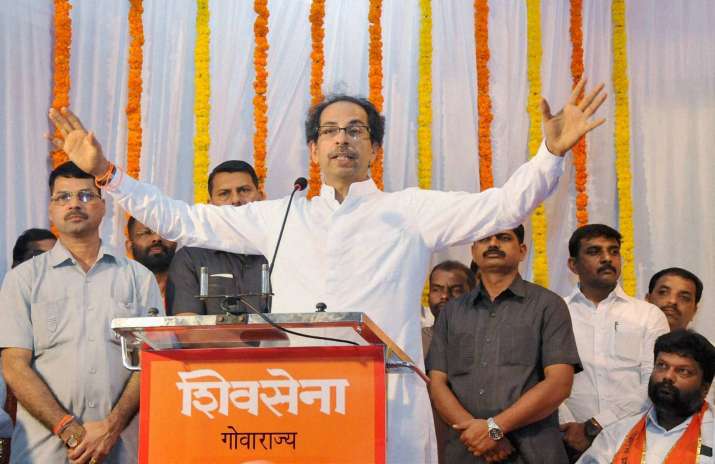 Sena chief Uddhav Thackeray on Sunday took a dig at the agreement reached at a meeting between Karan Johar, Maharashtra chief minister Devendra Fadnavis and MNS chief Raj Thackeray to ensure a smooth release of Ae Dil Hai Mushkil dubbing the deal as extortionist.
Criticising Maharashtra Navnirman Sena (MNS) chief Raj Thackeray, Uddhav said, "The Indian Army has its self respect. So, it does not need any money eked out of extortion. If you want to help, then do it from the heart. Whatever you want to do, do it straight from your heart.
He also said that accommodating Pakistani artistes against a monetary compensation is neither patriotic nor in national interest.
"We oppose Pakistan at all times. But now if someone is saying that by paying Rs 5 crore, you can bring Pakistani artistes to the Indian film industry — then you are continuing to give them opportunity and trying to accommodate them. It does not sound patriotic or in the national interest to me," Shiv Sena chief Uddhav Thackeray told The Indian Express.
On Saturday, Fadanavis mediated a meeting between MNS chief Raj Thackarey and the makers of the film, at his residence 'Varsha' in Mumbai to cool tempers and facilitate the smooth release of the movie after MNS called off its agitation.

"I have not got details about the meeting. But I have news that all three (Fadnavis, Johar and Raj Thackeray) have decided to produce a movie. The name has also been finalised. It is titled Yeh to Hona hi Tha," Thackeray told reporters here.
MNS had been vehemently protesting against the screening of movies featuring Pakistani actors and artists post the Uri terror attacks, which claimed the lives of 19 soldiers.
Responding to a question, Thackeray said Shiv Sena did not participate in the protests alongside MNS as they (Sena) were gauging the situation.
"We decided to keep aloof and see who takes what stand on this issue," Thackeray said refusing to answer any further question on the controversy.
"Sometimes it is better not to answer a few questions," he said, adding "people are wise enough to judge the situation."
Johar's Ae Dil Hai Mushkil had been embroiled in a controversy over the past few weeks after the MNS raised a flag against it, thus putting a question mark on the fate of the movie, slated for a Diwali release on 28 October.
The film starring Ranbir Kapoor, Aishwarya Rai Bachchan and Anushka Sharma in lead roles will, however, release as per schedule after a truce was clinched.
The producers gave some assurances such as that they would not work with Pakistani artists and technicians in their future projects, given the people's sentiments in the wake of the Pathankot and Uri terror strikes.