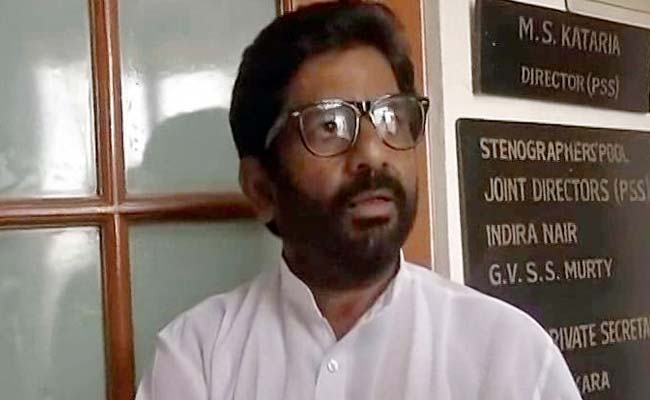 Shiv Sena on Thursday sought an explanation from its MP Ravindra Gaikwad, who was today booked by Police for allegedly assaulting an Air India staffer at IGI airport in Delhi with a slipper. 
Gaikwad, the first time Lok Sabha MP from Maharashtra's Osmanabad admitted that he hit the staff and remained defiant over it. "I hit him with my sandal 25 times. Do you expect me to hear their abuses quietly?" he said.
"The party has sought an explanation from Gaikwad over the incident. The Sena does not condone violence of any kind," Harshal Pradhan, media adviser to Sena president Uddhav Thackeray, told PTI. 
Also Read: Shiv Sena MP hit me, broke my glasses: Air India staffer humiliated by Ravindra Gaikwad
"We have also sought a version of the incident from the AirIndia (AI) staffer. The Sena has a workers' union in Air India," he said. 
Earlier, Sena spokesperson Manisha Kayande said, "Shiv Sena does not subscribe to such reaction by any of our party members. Gaikwad is known as Ravi Sir and is very popular in his constituency. He has worked a lot towards solving the water problems of his region." 
"We really should know what made him lose his temper. He is not a person who would suddenly jump into such a thing," she added. 
The AI staffer, identified as Sukumar, said that the MP not only hit him but also hurled abuses at him and humiliated him in front of the entire crew.
The incident took place on a Pune-Delhi flight AI 851 this morning. 
Two FIRs has been filed against the MP. While Sukumar filed the FIR for the assault by the MP, the airline filed another FIR against Gaikwad for forcibly holding the flight and delaying it for 40 minutes.