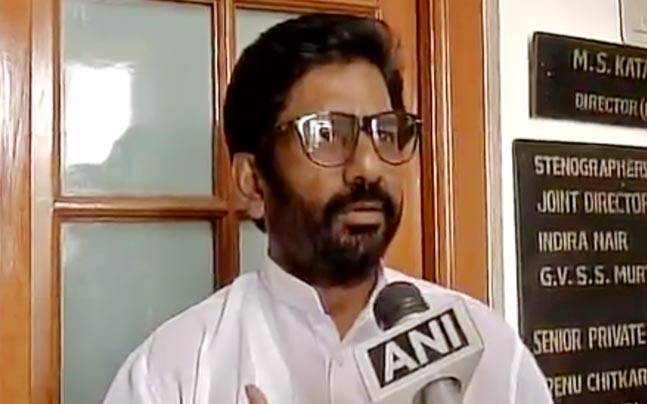 After being barred by all major airlines from flying on their aircraft for assaulting an Air India duty manager, Shiv Sena MP Ravindra Gaikwad is reportedly travelling by road from Mumbai to Delhi for attending the ongoing Parliament session.
Quoting sources close to Gaikwad, a PTI report said that the Sena MP is reaching Delhi by car today but will not attend the day's proceedings of the Lok Sabha.
However, he will attend tomorrow's session if his party leadership allows him to do so, the PTI report said citing its sources.
The development came after Gaikwad apparently booked a seat from Hyderabad to Delhi on Flight AI 551 for today, which was cancelled by the national carrier.
He had also booked a seat yesterday on the 8 AM flight, AI 806, from Mumbai to Delhi for today but his ticket was promptly cancelled by the airline.
Earlier in the day, PTI had reported that Gaikwad took a train from Mumbai to Delhi and was scheduled to reach the national capital today.
However, quoting its sources, the PTI later said that Gaikwad actually decided to travel by car to Delhi. 
"He is not in Maharashtra at present and is expected to reach Delhi anytime today," they said.