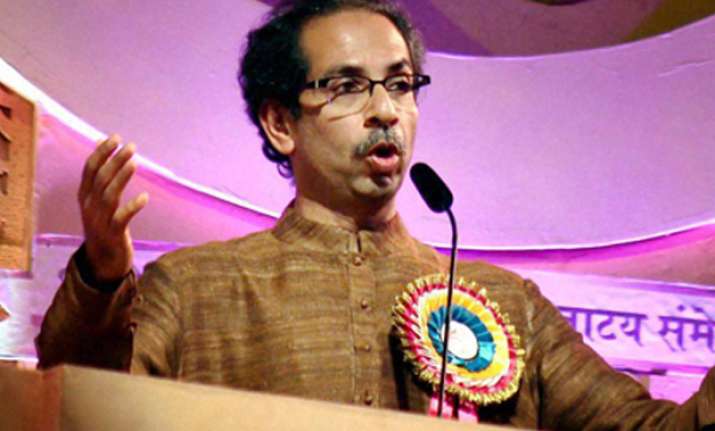 Mumbai: Shiv Sena president Uddhav Thackeray has demanded that the Centre confer the Bharat Ratna, the country's highest civilian honour, on Veer Savarkar and thus 'shut up the Congress permanently' in the ongoing row over the revolutionary leader.
"The Congress has insulted not only Veer Savarkar, but all other revolutionaries. Now the government must immediately announce Bharat Ratna for Veer Savarkar and shut up the Congress permanently," Thackeray said in a statement.
On the Bharatiya Janata Party's demand that the Congress must apologise for its remarks on Savarkar, failing which the party would agitate outside the homes of all Congress legislators in Mumbai, Thackeray said this "drama" should be stopped once and for all by announcing Bharat Ratna for the revolutionary.
"There won't be need for any agitation after that," he said.
"The (Narendra) Modi government must show guts and confer Bharat Ratna on Veer Savarkar. In the past, the Shiv Sena has agitated several times over insults to Veer Savarkar, thrown slippers at Mani Shankar Aiyar, stopped parliament.
"In the past, those who remained aloof from our agitation are now talking about agitating for Veer Savarkar. This is a good development, but, at least now, show some courage," he said.
Thackeray's statement came in the wake of a tweet by the Congress on March 23, hailing the 85th anniversary of martyrdom of the trio of Bhagat Singh, Rajguru and Sukhdev and terming Veer Savarkar as a "traitor" which sparked a political storm.
Congress vice president Rahul Gandhi had recently said in the Lok Sabha that "(Mahatma) Gandhi is ours, Savarkar is yours", which was strongly protested by the BJP members.
Born in Nashik in Maharashtra, Vinayak Damodar Savarkar, later known as Swatantraveer Savarkar, was a revolutionary and Hindu nationalist who was jailed in the Cellular Jail in the Andaman and Nicobar Islands by the British.
Educated in Pune and London, he died in Mumbai on February 26, 1966, aged 82.