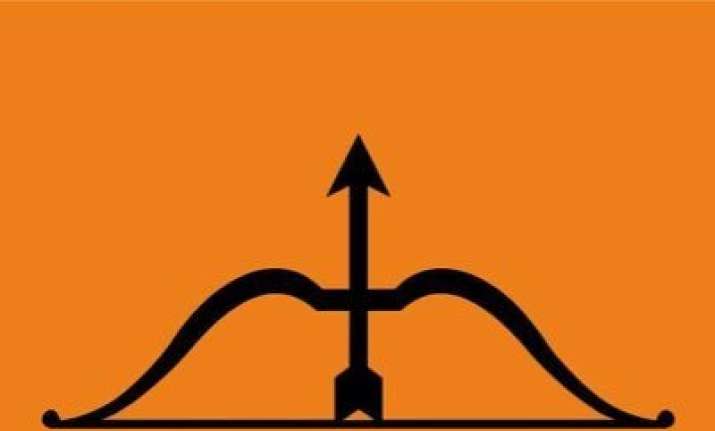 Escalating pressure on the BJP government at the Centre, the Shiv Sena on Wednesday called for enactment of a law to facilitate the construction of Ram temple in Ayodhya.
Sena said the picture of Parliament after the Lok Sabha elections 2019 looked "uncertain".
BJP "ally" in an editorial in party mouthpiece "Saamana" also refuted government's claim that the Ram temple will be built by a consensus. 
Catch all the latest news about Lok Sabha elections 2019 HERE
The government should not have a problem in enacting a law for its construction as along with the Sena, several other parties wanted the temple to be built, it said.
Interestingly, the comments came days after Uttar Pradesh Deputy Chief Minister Keshav Prasad Maurya said that for the construction of the Ram temple, if the need arose, the Centre could opt for the legislative route. 
"At present, in Parliament, we do not have adequate strength. Because even if we bring the matter in Lok Sabha, our strength in the Rajya Sabha is less, and it will definitely be defeated. Every devotee of Lord Ram knows this. The court will soon give its judgement. 
"The day we have the strength, it will be constructively used and not misused (Lekin Jis din hamare paas takat hogaa, uss takat ka sadpuyog hoga, durpayog nahi hoga)," Maurya told PTI.
It is important to mention here that in the 2014 Lok Sabha polls the BJP got a majority and won the highest number of seats in Uttar Pradesh.