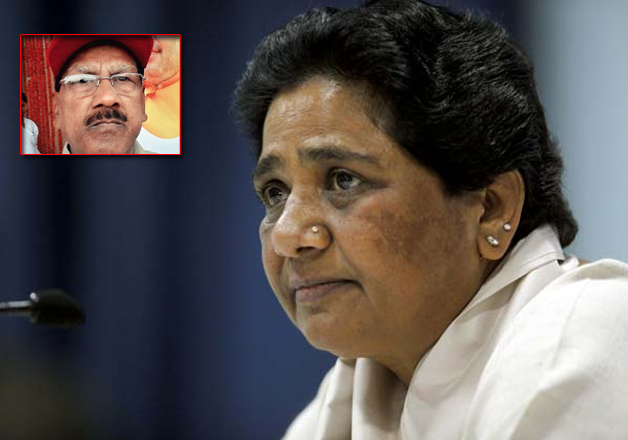 In a fresh setback to BSP supreme Mayawati ahead of the crucial assembly polls, Padam Singh, who had served as her personal security officer (PSO) for nearly 17 years, on Thursday joined the Bharatiya Janata Party.
Singh had served as the security officer of several chief ministers between 1985 and 2012 but his allegiance always remained to Mayawati who served as Chief Minister briefly in 1995 and again in 1997, and then from 2002 to 2003 and from 2007 to 2012.
Since 2012, the year Mayawati lost the elections and Singh retired from his service, he visited the BSP chief every year on the occasion of Rakhi. 
Considered one of her trusted advisors, Singh, a resident of Agra, joined the BJP on Thursday at a rally hosted by Swami Prasad Maurya, who had also quit the BSP to join BJP. 
Singh, a Dalit, said that the BSP has 'lost' both its aim and its momentum.
"My attachment with her is now over," Singh, who had joined UP Police in 1975 as a sub-inspector and met Maywati in 1995, said.
Singh had created a storm in 2011 when he was caught on camera bending down to wipe the dust from Mayawati's shoes.
Singh is the second senior leader from Agra to leave the party in the past couple of months.