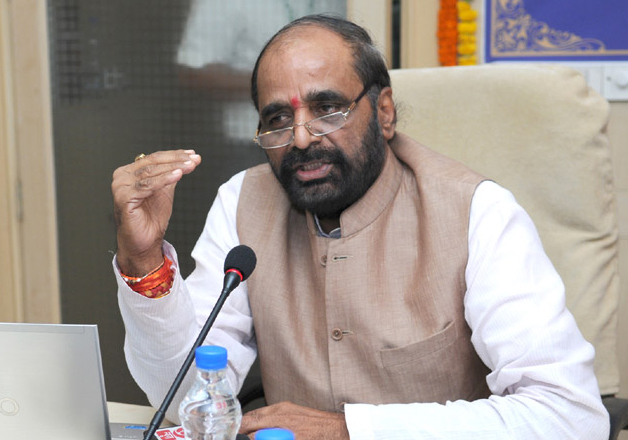 Minister of State for Home Affairs Hansraj Ahir today came down heavily on Kashmiri separatists for snubbing some members of the all-party delegation that sought to meet them for a dialogue in a bid to resolve the crisis in Jammu and Kashmir.
Riled by their refusal to meet some members of the delegation, Ahir said the separatists were acting like extremist groups and that there was need for them to be dealt with firmly.
"Separatists are now speaking the language of extremists. We have been keeping patience but the way they (separatists) behaved with the all-party delegation, they should meet the same fate," he said.
To a question on withdrawing security and other facilities being provided to them by the government, he said, "All facilities provided to them by the government should be withdrawn."
Ahir's remark come at a time when a meeting of the all-party delegation that visited J&K on a two-day visit is underway in New Delhi to chalk out the future strategy to deal with the Kashmir unrest.
The MHA informed the delegation that a total of 1732 incidents were reported in Kashmir. While 126 people were admitted to hospital due to injuries suffered in the violence, six civilians lost their both eyes and 21 lost one eye.
A total of 32 government buildings were set ablaze and 67 vehicles were damaged in the violence that started on July 9, a day after Hizbul militant Burhan Wani was killed by security forces.
Reports doing the rounds suggest that the central government was planning to harden its stance against Kashmiri separatist leaders who are spearheading an unending street unrest in the Valley for the past two months.
According to Home Ministry sources, the government was considering to review its policy on their security, medical treatment and foreign trips.
At least 75 people have been killed and over 12,000 injured in the aftermath of the July 8 killing of Wani.