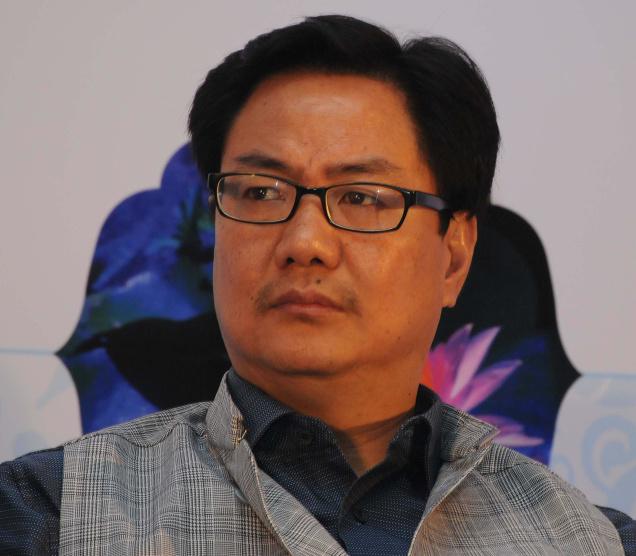 New Delhi: Union Minister Kiren Rijiju today rejected the reports that the Supreme Court's verdict to reinstate the Congress government in Arunachal Pradesh was a set back to the Bharatiya Janata Party (BJP).
Rijiju's remarks came in the wake of the Congress party's dramatic move, just ahead of the floor test, to change its CLP leader in a bid to save its government.
"The BJP and the central government have nothing to do with whatever is happening in Arunachal Pradesh. The political instability has been happening in last seven months due to the division within the Congress. We have nothing to do with the internal matter of Congress," Rijiju, MoS for Home, said.
In a dramatic turnaround in Arunachal Pradesh, the Congress party replaced Chief Minister Nabam Tuki by choosing a new leader Pema Khandu, who staked claim to power on the basis of support of 45 party MLAs along with two Independents.
In fast-changing developments, Khaliko Pul, rebel-turned chief minister, who was unseated by the Supreme Court, returned to the party fold with 30 dissident MLAs.
"Change of Chief Minister in Arunachal Pradesh is an internal matter of Congress, BJP has nothing to do with it. It was not a BJP government. BJP only supported the government. Whatever has happened it was due to the tussle over leadership among Congress leaders," Rijiju, MP from Arunachal Pradesh, said.
The Union Minister said he just wished that there was a political stability in Arunachal Pradesh as it is a sensitive and important state.