Follow us on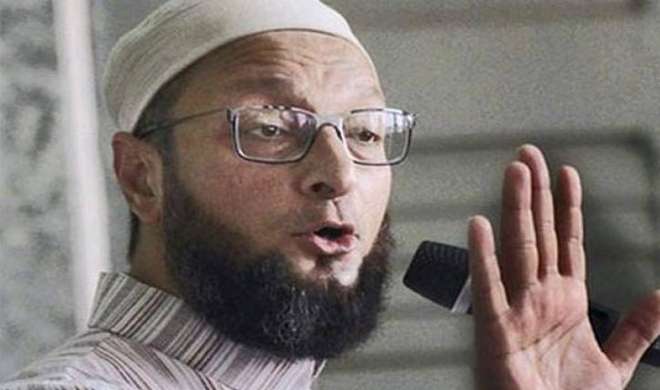 The Supreme Court's ruling, which says seeking votes in the name of "religion" amounts to "corrupt practice", "clashes" with the Hindutva as "a way of life" verdict delivered by Justice J S Verma, AIMIM chief Asaduddin Owaisi said on Monday.
In a majority verdict, the Supreme Court on Monday held that any appeal for votes on the ground of "religion, race, caste, community or language" amounted to "corrupt practice" under the election laws.
"Justice J S Verma, in the Manohar Joshi case, defined Hindutva as a way of life in 1995. This point has not been considered here and as such parties contesting polls on Hindutva plank can take a stand that they are seeking votes on the basis of (concept of) way of life and not on religion," Owaisi told reporters here when asked to react on today's verdict.
"The Supreme Court has added a few things under Section 123 of The Representation of People Act but this judgement may clash with the Hindutva verdict as saffron parties can contend they are not seeking votes on the basis of religion," said the Lok Sabha MP from Hyderabad.
The AIMIM leader, however, clarified he had not yet gone through the entire apex court judgement.
Replying to a question, Owaisi said he is not disappointed by the judgement but was expecting the bench to review Justice Verma's verdict.
To another query, the 47-year-old MP said, "Ours is a participatory form of democracy and it is seen that minority representation is not sufficient. For 14 per cent Muslims, there are only 23 MPs whereas the number should be 60."
"Representation should be given to minorities at all levels, including local bodies, Assembly and Parliament," said
Owaisi. On the Rs 3,600-crore memorial of Chhatrapati Shivaji in the Arabian Sea, the AIMIM leader asked whether people had read about the teachings and policies of the warrior king.
"Shivaji was a true supporter of farmers, but in the reign of these people (referring to present BJP led and previous Congress-NCP Governments) more than one lakh farmers have committed suicide," he said.
He dismissed Congress and NCP claims that AIMIM was responsible for the BJP's victory in the 2014 Assembly polls in Maharashtra.
"They (Congress-NCP) are incapable of fighting Modi but are now blaming me and my party (for BJP's win)," said Owaisi, whose Hyderabad-based outfit bagged two seats in the 2014 polls.
PTI