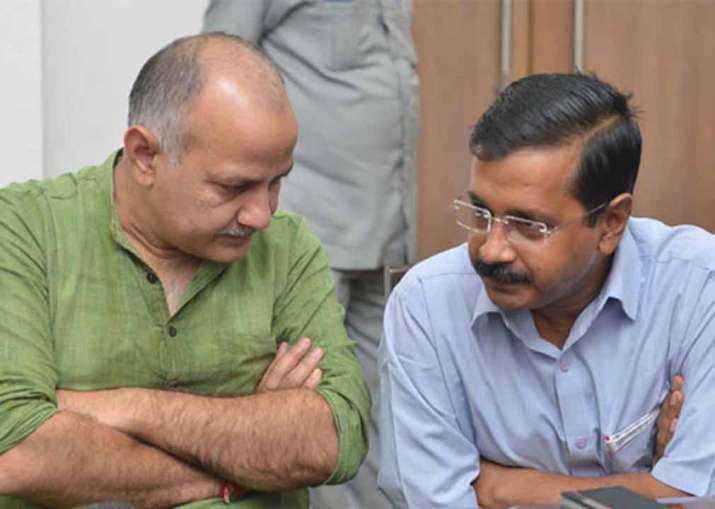 The Supreme Court today refused to stay the Delhi High Court verdict which declared Lieutenant Governor (LG) Najeeb Jung the administrative head of the National Capital Territory.
The apex court bench headed by Justice AK Sikri also declined to stop the functioning of a three-member panel set up by LG Najeeb Jung to scrutinise 400-odd files related to decisions taken by the AAP government without his concurrence.
The Supreme Court judgement is yet another setback for Kejriwal government as it came a day after the Delhi High Court declared the appointment of 21 parliamentary secretaries 'illegal' for want of LG's approval.
The apex court issued notices to the Centre and the LG on Kejriwal government's petitions against the Delhi HC verdict.
However, the bench also indicated that it might refer the matter to a larger bench.
The Supreme Court bench also fixed November 15 for hearing the six appeals filed by the AAP government.
Questioning the affidavit filed by the Delhi government, the centre pointed out that it was signed by Deputy Chief Minister Manish Sisodia and not a secretary, which is the usual practice.
Delhi government's lawyers, however, pointed out that the secretary concerned refused to sign the appeals/affidavits under the LG's instruction, forcing the deputy CM to sign them.
"This petition deserves to be dismissed on this ground alone," Attorney General Mukul Rohatgi said.
Rohatgi pointed out that a nine-judge constitution bench had already dealt with this issue by holding that Delhi was a Union Territory, and not a state.