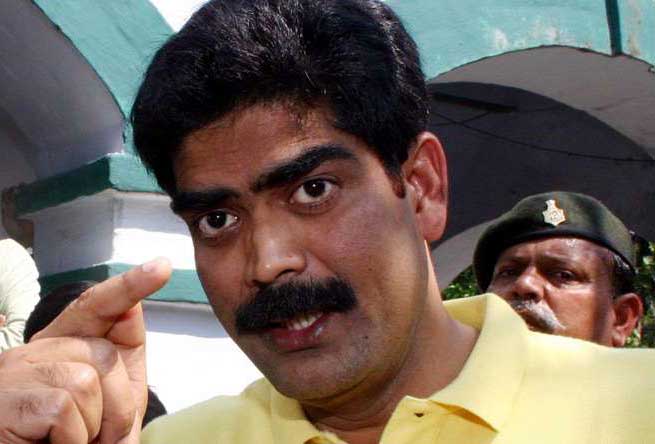 The Supreme Court today issued notice to former RJD MP Mohammad Shahabuddin, the Bihar government and the Centre seeking their reply to shift the gangster-turned-politician to Tihar Jail in Delhi from Bihar. 
A bench comprising, justices Dipak Misra and Amitava Roy, heard a case filed by slain journalist Rajdeo Ranjan's widow Asha Ranjan.
She had filed a plea in the apex court seeking to shift Shahabuddin from Siwan to the Tihar jail so that witnesses in her husband's murder case are not influenced.
Chandrakeshwar Prasad, whose three sons were allegedly murdered at the behest of Shahabuddin, has also filed a separate petition in the top court to seek transfer of the former parliamentarian to any prison outside Bihar. 
"In a case where a history sheeter is involved, the court must take societal necessities into consideration while passing orders," the bench said in an oral observation.
The next hearing of the case is scheduled for November 28.
On October 17, while hearing Asha Ranjan's plea, an apex court bench headed by Justice Dipak Mishra had directed the Central Bureau of Investigation (CBI) to complete the murder probe within three months.
Ranjan (42), the bureau chief of Hindi daily Hindustan, was shot dead in July this year near the Siwan railway station, barely half-a-kilometer from the police station.
The Bihar government told the court that it will not oppose shifting Shahabuddin to a high security jail like Tihar.
On September 30, the Supreme Court had cancelled bail granted to Shahabuddin and sent him back to custody in a case of alleged murder of a witness in the 2004 killing of two brothers in Siwan. 
The Patna High Court on September 7 had granted bail to him, following which he was released from Bhagalpur Jail, stirring a huge controversy on the government's stand in court.