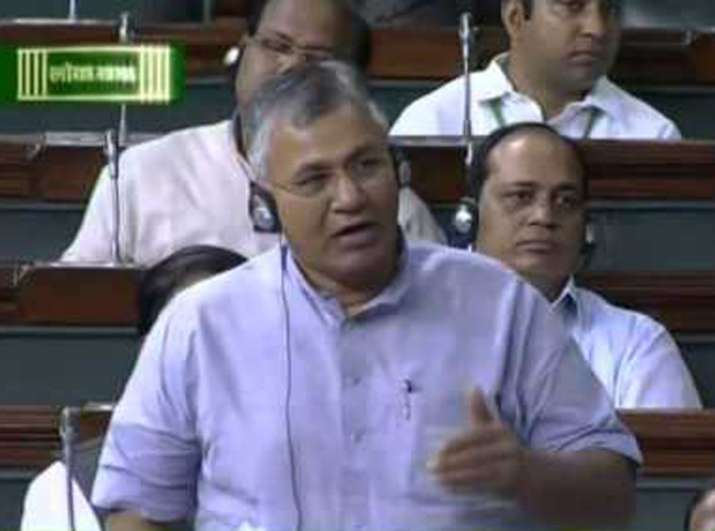 The Supreme Court collegium has "reiterated" its recommendation for 37 names for appointment as High Court judges out of the 43 names returned to it by the government for reconsideration, the Lok Sabha was informed on Wednesday. 
On November 18, the Supreme Court had informed the government that it had reiterated every one of the 43 names that was sent back by the government to the collegium for reconsideration. 
"We have reiterated 43 names for the appointment as judges of high courts which were rejected by the government and have been sent back for reconsideration," a bench comprising Chief Justice T S Thakur and A R Dave had said. 
But Minister of State for Law P P Chaudhary told the lower house in a written reply that the collegium has reiterated its recommendation for 37 candidates only. 
"Out of the 77 proposals submitted by the Supreme Court collegium, the government has appointed 34 judges in various high courts and sent the names of 43 ecommendees to the collegium for reconsideration," Chaudhary said. 
 "The Supreme Court collegium reiterated the names of 37 recommendees; the proposal of three recommendees has been deferred and the proposal of three recommendees are with the SC collegium," he added. 
The Centre had on November 15 told the apex court that it has cleared 34 names out of the 77 recommended by the collegium for appointment as judges in various high courts in the country. 
The government had also apprised the apex court that nofile with regard to the recommendations for appointment of judges was pending with it. 
Against the backdrop of the Supreme Court regularly slamming the government over vacancies in high courts, Chaudhary said pending finalisation of the revised memorandum of procedure -- a document to guide future appointment of judges to SC and HCs --during the current year 124 additional judges have been made permanent and 120 new judges appointed in HCs.
(With PTI inputs)