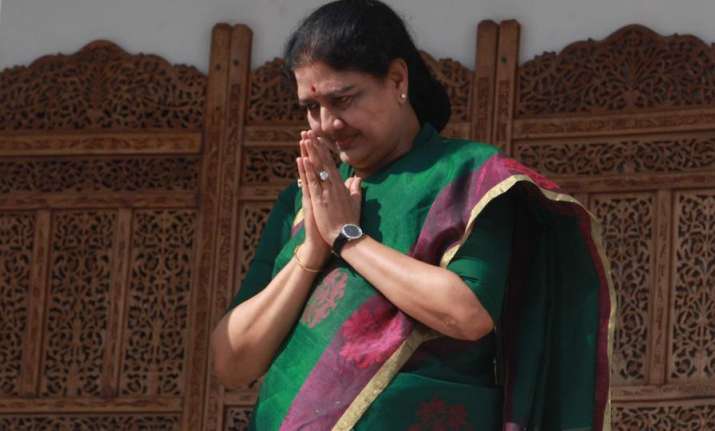 Former Karnataka DIG (Prisons) D Roopa, who recently grabbed limelight for highlighting alleged violation of rules at Bengaluru's Parappana Agrahara Central prison, has said that she has sufficient evidence to back her claim that AIADMK general secretary V K Sasikala was provided special facilities in the jail. In an interview to Times of India, DIG Roopa said that her report was based on facts, and that she had personally seen 'differential treatment' being given to Sasikala in the Bengaluru jail, keeping rules and regulations at bay. 
"My report is based on facts. I have evidence. I saw differential treatment... the whole corridor left to her (Sasikala). There are five rooms ... and all rooms are open, they are left to her. Like how we spread our things in different rooms, we do not dump in one room, she spread her things out. She has a bed and cot and a LED TV. There is a convict cooking food for her separately. I have evidence. She has not been accorded any class. She has not been considered class I prisoner or class A. She is an ordinary prisoner. There is no order which says she is a class I or class A prisoner. This differential treatment is illegal," D Roopa was quoted as saying. 
Asked about questions being raised on the authenticity of the prison photographs and clippings of Sasikala, Roopa said, "They are real". When quizzed on her findings, D Roopa said that she visited the jail herself and put down in writing whatever she saw.
"Sasikala is one of the many points I have put in the first and second reports. I have written about Telgi (convicted in fake stamp paper racket) and about drugs. Of the 25 prisoners tested, 18 were tested positive for ganja (marijuana), which means it is supplied continuously. Mobiles are being used. Annual maintenance contract is given for a huge amount to a private company, but jammers are under repair. Jail authorities are not bothered to set it right. This shows a deliberate attempt to allow them to use ganja, mobile and so on," she said. 
Earlier this month, the IPS officer's report highlighted alleged violations of rules at the Bengaluru prison, alleging that Sasikala had paid a bribe of Rs 2 crore to senior jail officials, including the then DGP (Prisons) HN Sathyanarayana Rao to get undue privileges.   
In the second report she submitted, Roopa highlighted the state of affairs pertaining to maintenance of the central prison, and alleged that crucial CCTV recordings of VIP treatment given to Sasikala appear to have gone missing.
Following this, D Roopa was transferred to the Road Safety and Traffic department. Justifying the move by the authorities, Karnataka CM Siddaramaiah called Roopa's transfer an 'administrative process', adding that it was not necessary to reveal everything to the media.