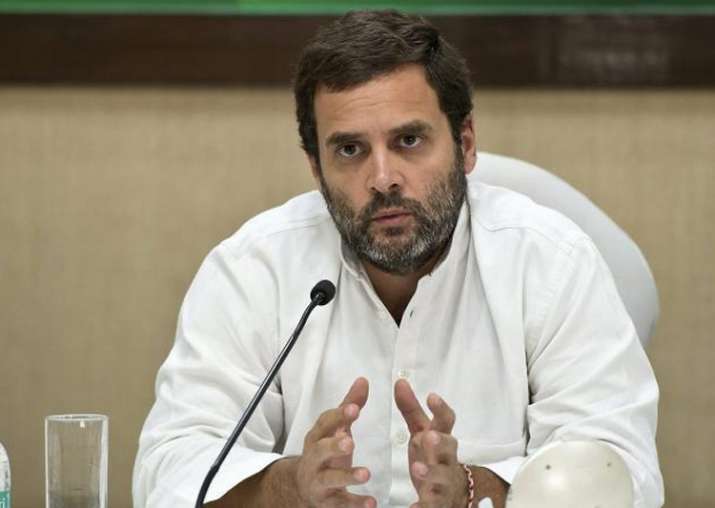 Congress vice-president Rahul Gandhi today condemned his party leader Sandeep Dikhshit's remarks against Army Chief General Bipin Rawat, terming it 'completely wrong'. 
Rahul said that Army serves the country and 'no politician should comment against the Army Chief'.
The reaction comes immediately after the BJP severely criticised Rahul for not condemning Dikshit's remarks. The ruling party even demanded that Congress president Sonia Gandhi should apologise for insulting the Army Chief. 
"The attitude of the Congress is shocking. It's a plot to undermine the role of Army. They have questioned the Army's integrity. They should apologize. Sonia Gandhi should issue an apology letter," senior BJP leader and Union minister Nirmala Sitharaman said earlier in a press conference.
Dikshit had yesterday stoked a major controversy by calling Army Chief General Bipin Rawat a 'sadak ka goonda' (street thug). He had, however, offered an apology but the BJP refused to buy it, demanding strict action against the former MP.
Meanwhile, CPI(M) leader Brinda Karat today defended Dikshit's comment saying, "Army Chief Rawat's statements result in controversy, as (his) statements itself are objectionable,"
The entire controversy started after General Rawat's June 8 remark in which he had expressed the Army's preparedness to counter both external and internal threats the country faces. He had even said that the Army was 'fully ready for a two and a half front war'.