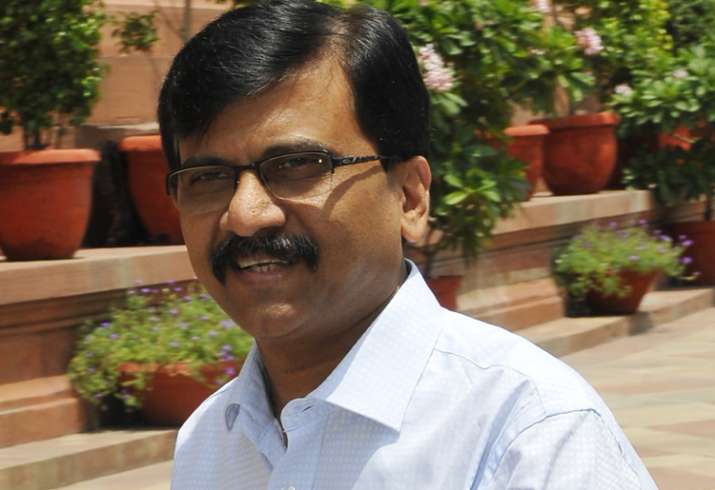 The Shiv Sena on Monday said it will support Rashtriya Swayamsevak Sangh (RSS) chief Mohan Bhagwat for President as he will be a good choice to make India a 'Hindu Rashtra'.
"It is the highest post in the country. Somebody with a clean image should occupy it. We have heard Mohan Bhagwat's name is being discussed for President," Shiv Sena MP Sanjay Raut today said. 
"If India has to be made a 'Hindu Rashtra', Bhagwat will be a good choice for President. But the decision (to support his candidature) will be taken by Uddhavji," he told reporters here. 
Asked if he will attend the dinner hosted by Prime Minister Narendra Modi to discuss the strategy for the Presidential polls, Raut parried a direct reply, saying sumptuous food is cooked at "Matoshree" (Uddhav Thackeray's residence in Mumbai) as well. 
"In the last two Presidential polls, Balasaheb (Thackeray) had gone against the flow and done what was in the interest of the nation.
Even then, the Presidential candidates had come to 'Matoshree' to discuss the elections," the Sena leader said. 
"Those who want votes can come to 'Matoshree'. We are ready for a dialogue. Sumptuous food is cooked at 'Matoshree' as well," Raut said.
Presidential elections will be held in July when President Pranab Mukherjee completes his term.
The ruling National Democratic Alliance (NDA), headed by the BJP, would need outside support for its candidate to win the polls.
The names of Sushma Swaraj, Sumitra Mahajan and LK Advani are said to be considered by the BJP. However, there is no official confirmation from the party on the names. 
West Bengal Chief Minister Mamata Banerjee has hinted that her party TMC would support any of the three candidates in the Presidential polls.