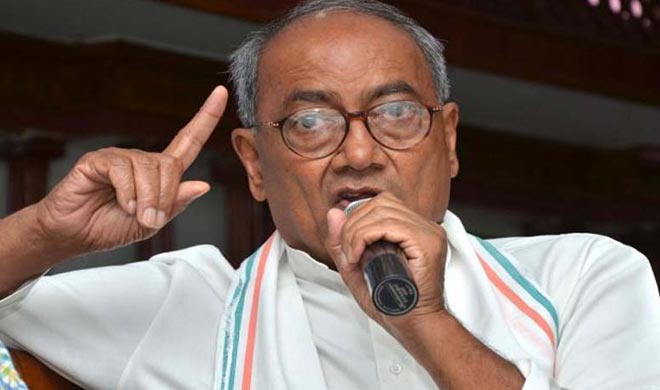 Senior Congress leader Digvijaya Singh on Saturday claimed that the Rashtriya Swayamsevak Sangh (RSS) is an unregistered orgainsation and alleged that "huge funds" collected by it on the occasion of Guru Purnima were unaccounted.
"They (the RSS) collect huge funds on Guru Purima which is unaccounted. How much money comes as 'Guru Dakshina' to the RSS... has it ever been accounted for?" Singh, who is also party incharge of Goa, said at a press conference at the Congress state headquarters here.
Congress general secretary added that several organisations which owe affiliation to the RSS were unregistered and therefore it was difficult to track down the money collected.
"The unregistered organisations of RSS do not come under any act. Where does all this Guru Dakshina money go? This is something which the RSS must let us know," he said.
On a question about the incident at Una in Gujarat, where a group of Dalits was brutally thrashed for allegedly skinning a cow, Singh claimed even the organisation behind that attack, was not registered and its members are "hooligans collecting money with connivance of local police".
"How can you ban such organisations? Where is the registered organisation? Have they been given authority under the law for moral policing? Do they have legal power to beat up anyone they want?" the senior Congress leader said.
The July 11 assault, allegedly involving members of Gau Raksha Samitis, caused a groundswell of outrage and triggered a spate of suicide attempts by Dalits in other parts of Gujarat as a mark of protest.