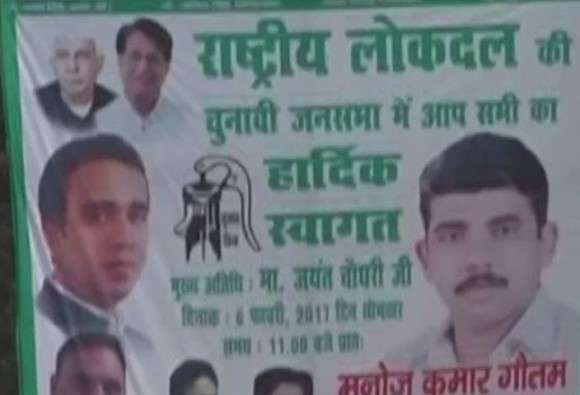 Politicians do strange things to win elections in India but never has it been heard that one electoral candidate got his own brother killed just to garner 'sympathy vote', until the 2017 Uttar Pradesh Assembly elections.  
Manoj Kumar Gautam, Rashtriya Lok Dal's candidate from Khurja constituency in Bulandshahr district, was on Wednesday arrested by UP Police for allegedly killing his brother Vinod and his friend.  
Vinod and his friend Sachin were found dead by the police on Tuesday morning.  
Vinod had gone missing along with his friend on Monday evening after a rally by RLD chief Ajit Singh's son Jayant Chaudhary in favour of Manoj.
Later, the mobile phones of Vinod and his friend were switched off and they were untraceable. They were found dead the next day in Khurja with bullet injuries to the head and chest. 
Their car was found abandoned nearly 200 metres from their bodies.  
RLD leaders claimed that the murders were the result of political rivalry and said they had informed the Election Commission about the matter. 
On investigation, the police found incriminating evidence against Manoj. A .32 bore pistol, allegedly used in the crime, was also recovered from a close family member.  
Hours after the bodies was found, the police had questioned the RLD candidate at the Khurja police station. 
Gautam had joined the RLD only a few weeks ago and was given the ticket to contest in Assembly elections. He was earlier in the Bahujan Samaj Party (BSP) and was expecting a ticket but was refused.