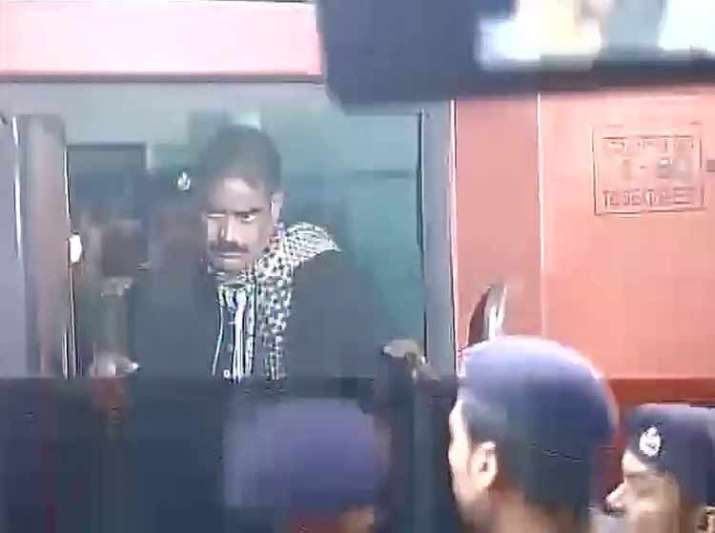 Former RJD MP Mohammad Shahabuddin was brought to Delhi from Bihar's Siwan Jail on Sunday amid high security where he would be lodged in Tihar jail in accordance with the direction of the Supreme Court. 
The Siwan strongman arrived at New Delhi Railway station early morning today. A number of his supporters had gathered at the railway station despite high security and raised slogans in his favour. 
He was on Saturday shifted to Patna from Siwan jail where he boarded a train to Delhi amid high security. 
"In obedience to Apex Court direction, Shahabuddin has been brought to Patna this morning. He has been kept in Beur central jail from where he would be taken to Delhi's Tihar jail," Inspector General (Prisons) Anand Kishore had told PTI yesterday. 
The Apex court had on February 15 last directed the Bihar government to transfer Shahabuddin to Tihar jail within a week to ensure free and fair trial in the cases lodged against him through video conferencing. 
The order came on the pleas by Siwan-based Chandrakeshwar Prasad, whose three sons were killed in separate incidents, and Asha Ranjan, wife of scribe Rajdeo Ranjan who was murdered in Siwan, seeking shifting of Shahabuddin, a four time MP and twice an MLA, from Siwan jail.