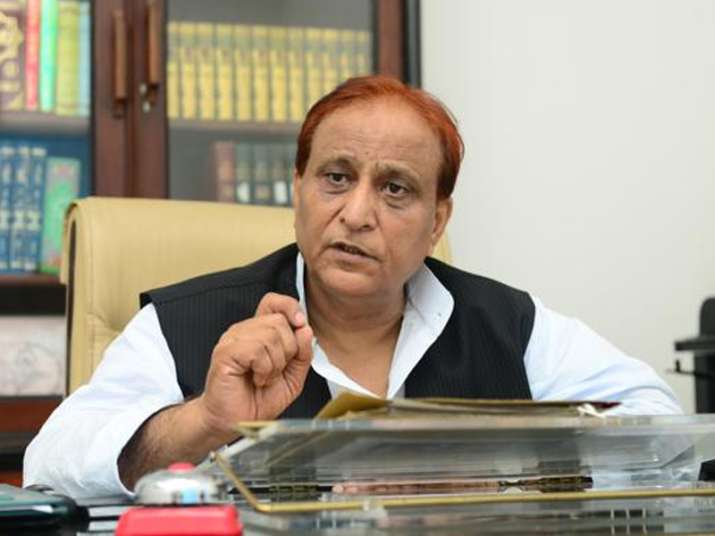 Days after Uttar Pradesh Chief Minister Yogi Adityanath called for an end to the Muslim practice of triple talaq and advocated a uniform civil code, controversial Samajwadi Party leader Azam Khan suggested that the BJP government first reinstate the 'sati pratha' before amending the Islamic law.
"Who is stopping him to legislate laws on triple talaq? But first tell me which Muslim opposed 'sati pratha'? 'Sati pratha' is a part of the Hindu culture. Make it applicable, first," Khan told reported here on Tuesday.
'Sati pratha' was a Hindu funeral custom where a widow immolates herself on her husband's pyre or commits suicide after her husband's death. The age old practice was, however, abolished in the 18th century.
Earlier this week, CM Adityanath had said that 'those silent on the triple talaq issue were equally guilty as the ones practising it'.
"I am surprised over the silence over a burning issue of triple talaq by certain individuals. Some people who are silent on the issue of triple talaq are equally guilty," he had said, adding that 'everyone should speak out against oral talaq'.
The fresh impetus to impose a ban on triple talaq came after Prime Minister Narendra Modi during the BJP's National Executive meet in Bhubaneswar strongly spoke against the practice.
At present, the matter is pending before the Supreme Court which will begin hearing on May 11. The All India Muslim Personal Law Board (AIMPLB) has been opposing the PILs filed against the triple talaq in the Supreme Court. 
The boar had earlier said that the it will do away with the practice of verbal divorce in one-and-a half years, adding there is no need for government interference. 
The government, in its response, had told the court that the practice should be abolished, terming it 'cruel and barbaric'.