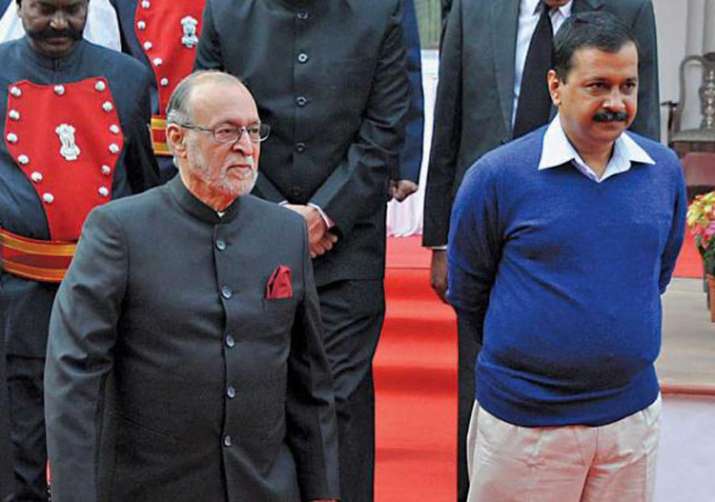 In a major setback for the AAP-ruled Delhi government, Lieutenant Governor Anil Baijal has said that Rs 97 crore be recovered from the Aam Aadmi Party for allegedly spending public money on advertisements that project the party and its leader Arvind Kejriwal instead of the government, in violation of Supreme Court guidelines.
The move could set a course for the first clash between Chief Minister Arvind Kejriwal-led Delhi government and the Lieutenant Governor.
Baijal has ordered the Chief Secretary to recover the money from the AAP within 30 days and has also ordered an inquiry into the matter to fix responsibility.
The move comes months after a Centre-appointed three-member committee indicted the AAP government for "misusing" exchequer money on advertisements.
Out of Rs 97 crore incurred on advertisements, government has so far paid Rs 42 crore to ad agencies and the LG has directed Chief Secretary M M Kutty to get the amount reimbursed from the AAP, PTI reported, quoting sources. 
The rest Rs 55 crore, which is yet to be paid by the government, would be given by AAP to the ad agencies, according to the the LGs directions.
Last year, the three-member committee, headed by former Chief Election Commissioner B B Tandon, had been constituted by the Information and Broadcasting ministry on directions of the Supreme Court to address issues related to Content Regulation in Government Advertising.
In a report earlier this month, the Comptroller and Auditor General (CAG) had pointed out that in its first year, the AAP government spent Rs 29 crore on advertisements outside Delhi, as part of one particular campaign, which was "beyond" its responsibility.
The report also observed that advertisements worth Rs 24 crore were in violation of financial propriety and Supreme Court regulations.
The report was rejected by the government and invited a sharp reaction from Kejriwal.
The Kejriwal government had allotted a whopping Rs 522 crore for advertisement and publicity in 2015-16 budget, which was later revised to Rs 134 crore.
In the 2017-18 Budget, Rs 198 crore has been set aside for publicity while 2016-17 budgetary allocation under the head was Rs 207 crore, which has been revised to Rs 181 crore.