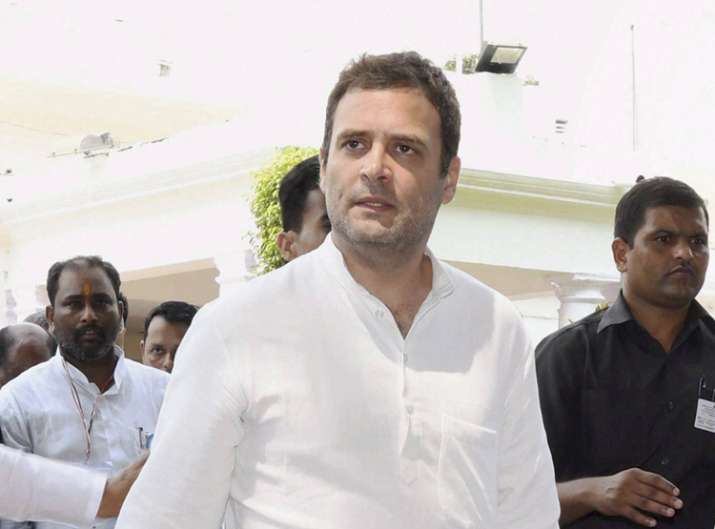 At least 19 of the 27 Congress MLAs in Bihar are learnt to have urged party vice president Rahul Gandhi to break the alliance with Lalu Prasad Yad-led Rashtriya Janat Dal. At a meeting with Rahul on Wednesday, the MLAs tried to impress upon the Congress leader that the RJD chief had never been faithful to Congress and that the party brass should consider ending the alliance at least "for the time being".
"I told Rahul that Congress does not need an alliance with RJD in Bihar for the time being. If need be, we can get back to RJD prior to 2019 elections to defeat BJP for which Rahul and Sonia should take initiative. As of now, continuance of alliance with RJD would weaken the morale of party workers in the state," Time Of India quoted Congress MLA from Bhagalpur Ajit Shrama, who met Rahul on Wednesday, as saying.
The leaders said Lalu kept the Muslim-Yadav constituencies with his party and remained critical of the upper castes, due to which Congress had been unable to perform well in the state for two decades. Congress has 27 MLAs in the 243-member Bihar assembly and six members in the legislative council.
Notably, the 19 MLAs are sufficient to engineer a split in the Congress Legislature Party (CLP) and evade a possible disqualification under anti-defection laws. The rebels need two-thirds, or 18 MLAs, to legally split the CLP.
The development gathers significance in view of rumors that Bihar Pradesh Congress Committee chief Ashok Chaudhary fallout with the party leadership. Chaudhary was reportedly missing from the meeting with Rahul on Wednesday and has cited personal engagements as the reason for his absence.
Crucially, Chaudhary is believed to enjoy the support of 14 MLAs and four MLCs in Bihar and need just four more to cross over to the JD(U). The TOI report cited above states that Chaudhary also enjoys the support of Bihar CLP leader Sadanand Singh. Though both leaders do not see eye to eye, both share good relations with Bihar Chief Minister Nitish Kumar.
The Congress leadership is wary of a scenario of a rebellion within the party, but dismisses possibilities of a split. "They (Chaudhary and Singh) had got the support of 14 MLAs and four MLCs for crossing over to JD(U). But three have withdrawn their names, and the matter has been conveyed to the party brass," Congress spokesman Premchandra Mishra said.
Nitish has left eight Cabinet berths vacant, a move observers see as an attempt to lure dissident Congress MLAs.