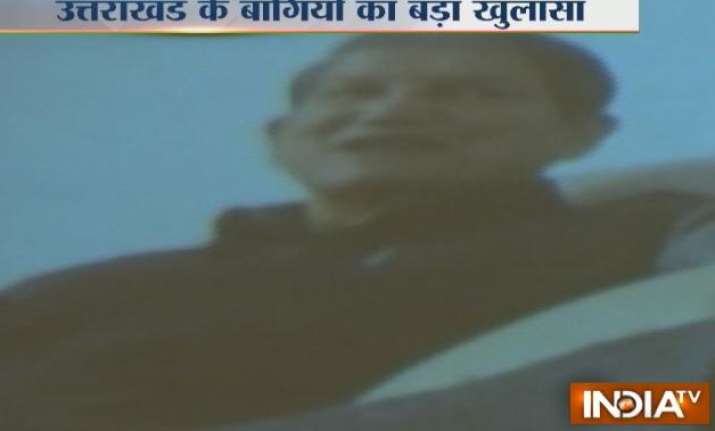 New Delhi: Rebel Congress MLAs in Uttarakhand today released a sting video of CM Harish Rawat that allegedly shows him indulging in horse-trading to save his government.
In the video, Rawant can be heard saying he will give Rs 5 crore and asking a mediator to give another Rs 10 crore to buy MLAs.
Releasing the sting, rebel Congress MLA Harak Singh Rawat claimed that the Chief Minister is trying to bribe the 9 rebel Congress MLAs and few other BJP MLAs to vote in his favour on the floor of the House on March 28.
He claimed that the sting operation was conducted on March 23 by a local channel.
Rawat informed that the Congress MLAs will today meet President Pranab Mukherjee and submit a copy of sting to him.
However, the Chief Minister refuted the charges of horse-trading saying, "The content of CD is false."
Nine Congress MLAs in Uttarakhand have rebelled and aligned with the BJP, threatening the Rawat government in the state. State Assembly Speaker Govind Singh Kunjwal has already issued notices to the 9 rebel Congress MLAs asking them why they should not be disqualified from the membership of the House for violating the party whip.
The opposition BJP in the state has moved a notice of no-confidence motion, prompting Governor Krishna Kant Paul asking asked CM Rawat to prove his majority on the floor of the House on March 28.
The BJP, which has 26 MLAs, claimed that it has the support of 9 rebel Congress MLAs and 5 others are also ready to switch over.