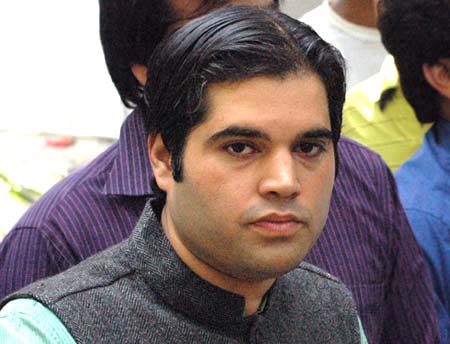 In an open letter to people of India, BJP MP Varun Gandhi today rejected all charges levelled against him by the US-based whistleblower C Edmonds Allen. 
Allen, in a letter to the Prime Minister's Office (PMO), had alleged that Varun Gandhi was coerced by controversial arms dealer Abhishek Verma to disclose defence details to arms manufacturers looking to score contracts for India.
Allen alleged that Varun was "honey-trapped" and being blackmailed with pictures of him with foreign escorts and prostitutes.
Terming the allegations "wild" and "unsubstantiated", the BJP MP from Sultanpur, in his letter, clarifies that although he was a member of Defence Consultative Committee from 2009, he never attended a single meeting of this committee. 
Similarly, he added that he attended very few meetings of the Defence Standing Committee of Parliament of which he was member from 2009. 
Varun Gandhi, in his letter, points out that as per established parliamentary procedure, there is never "confidential or top secret" accessible to such parliamentary panels. 
Varun Gandhi also said that Allen had furnished all these allegations to the CBI which was deeply investigated by both the CBI and ED. 
He pointed out that on the basis of these investigations, chargesheets have been filed in this case but in none of these proceedings, his name ever cropped up.
Varun Gandhi adds in his letter that he finds it worrying that "such baseless accusations should be circulating at a time when the entire nation is united behind our brave forces."
Read here Varun Gandhi's open letter to people of India: