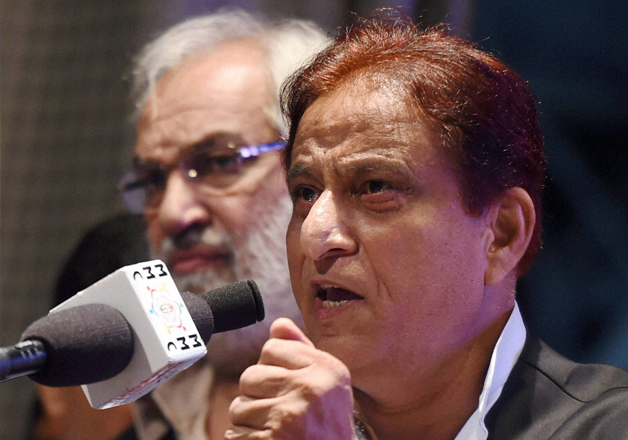 Days after the victims of Bulandshahr gangrape approached the Supreme Court seeking registration of an FIR against Uttar Pradesh Cabinet Minister Azam Khan for his unwarranted remark on the incident, the senior Samajwadi Party leader has demanded that Sharia law should be implemented for rape cases in India.
Speaking at an event here, Khan said that rapists should be stoned to death as per the Sharia law.
"I had said that there should be courts which decide on such issues within a week. In the case of rape, Islamic Shariyat law should be implemented and the rapists should be stoned to death," he said, adding that 'then there will be an overall drop in crimes against women'.
Khan's remark came after he faced protest by a woman here who was carrying a defaced poster of the SP's Muslim face.
Khan also urged for ending the politics being played on the issue and said that CM Akhilesh Yadav has taken prompt action against the culprits.
The SP controversial minister had kicked up a controversy with his insensitive remarks suggesting that the gangrape could be a political conspiracy against the ruling SP government just ahead of the Assembly polls.
Last week, the Allahabad High Court ordered a CBI inquiry into the case observing that it was 'not satisfied' with the police investigation so far.
On July 30 morning, a minor girl and her mother, who were on their way from Noida to Shahjahanpur with four other family members, were gangraped by a gang of dacoits on the Delhi-Kanpur highway in Bulandshahr district.