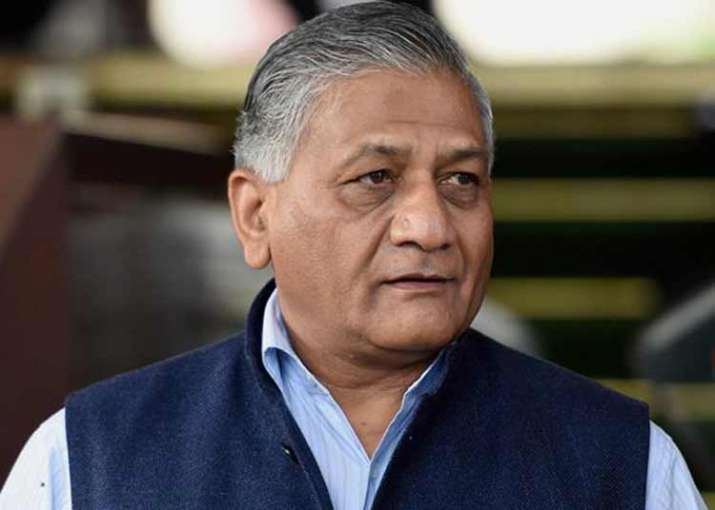 Union Minister General VK Singh on Thursday courted another controversy by saying that ex-armyman Ram Kishan Grewal, who committed suicide over One Rank One Pension (OROP) issue, was a Congress worker and contested Sarpanch election on its ticket. 
Grewal, 70, an ex-serviceman from Haryana's Bhiwani district, ended his life on Tuesday by allegedly consuming poison on the lawns behind a government building in Janpath, the central area of the capital. 
"Government is investigating the matter, truth will come out. He was a Congress worker and who fought Sarpanch election on Congress ticket. His suicide is unfortunate," Singh said in Hapur today.
Yesterday, the Minister of State for External Affairs had questioned the "mental state" of the ex-serviceman, triggering some strong reactions from the Congress which demanded an apology from the minister. 
"He has committed suicide. No one knows the reason behind it. OROP is being shown as the reason. What his mental state was we do not know. Let it be probed first," Singh told reporters yesterday. 
Giving a clean chit to his government, the former army chief today said that Grewal had not reached out to the government before taking the decision to end his life. 
"If he had reached out to us and didn't get help, then it was our fault," he said, adding that Grewal's issue was with the bank and not with the OROP. 
Terming the suicide of retired Army Subedar as "unfortunate", Singh said that it needs to be probed how he got his hands on the Sulphas tablets (Aluminium phosphide). 
Haryana Chief Minister Manohar Lal Khattar, another Bhartiya Janata Party (BJP) leader questioned those who are calling Grewal a 'shaheed' (martyr) saying that only those who lay down their lives at the border are martyrs and not those who commit suicide. 
In a phone conversation with his son, Subedar Grewal on Tuesday said he had consumed poison at near India Gate in New Delhi. Describing himself as "a man of principles," he said he was killing himself for "my jawans and my country".  He died in hospital a few hours later.
The government has maintained that he was getting OROP benefits and an anamoly in his pension was due to clerical error at the local ranch of State Bank of India.