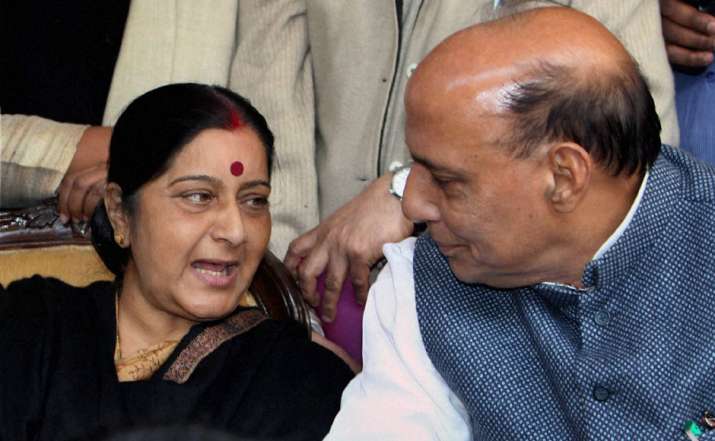 Home Minister Rajnath Singh and External Affairs Minister Sushma Swaraj will  brief opposition parties today on two crucial issues - the India-China standoff in Doklam and the prevailing situation in Jammu and Kashmir.
The briefing by Rajnath Singh and Sushma Swaraj comes a couple of days before Parliament's monsoon session that begins on Monday.
The all-party meeting to take the opposition leaders into confidence on the two issues would be held at the Home Minister's residence.
The decision to address the meeting was taken after the nation was hounded on both sides, by Pakistan and China.
The standoff between India and China in the Doklam Plateau, adjoining the tri-junction between India, China and Bhutan, was now a month old, with no end to it yet in sight. 
Sources said the government also wanted to discuss the situation in Jammu and Kashmir, which has witnessed a spate of violence following the killing of Hizbul Mujahideen militant Burhan Wani in July, 2016.
On July 10, militants attacked a bus carrying Amarnath pilgrims, killing seven persons and injuring 19 others in south Kashmir's Khanabal area on the Jammu-Srinagar highway.
(With IANS inputs)