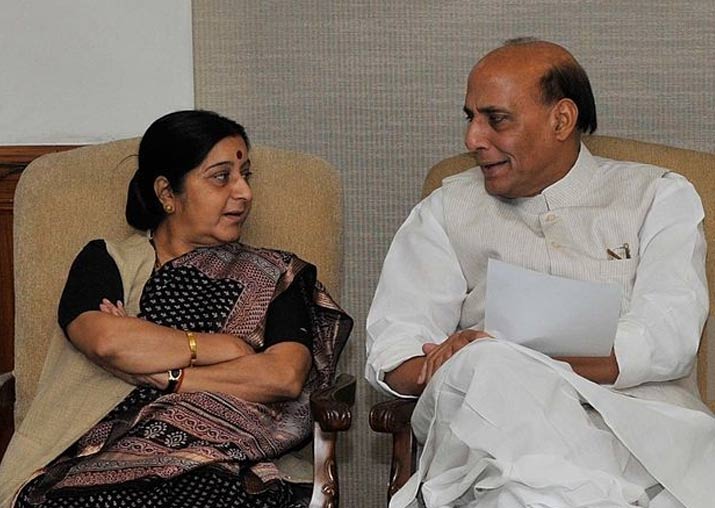 Home Minister Rajnath Singh on Saturday congratulated External Affairs Minister Sushma Swaraj for her "powerful" speech at the UN General Assembly saying she has "exposed" Pakistan's duplicity on terrorism.
Addressing the UN general assembly, Swaraj asked Pakistan's leaders to introspect as to why India is recognised as a global IT superpower while Pakistan is infamous as the "pre-eminent export factory for terror".
"Her (Swaraj's) measured responses in spite of provocations speak volumes of her maturity and tenacity. She has exposed Pakistan's duplicity on terrorism," he said in a tweet.
"Congratulations to Smt. @SushmaSwaraj on her powerful, measured and nuanced articulation of India's stand on the issue of terrorism at #UNGA (sic)," Singh said in another tweet.
The external affairs minister accused Pakistan of waging a war against India and said a country that has been the world's greatest exporter of havoc, death and inhumanity became a champion of hypocrisy by preaching about humanity from this podium.