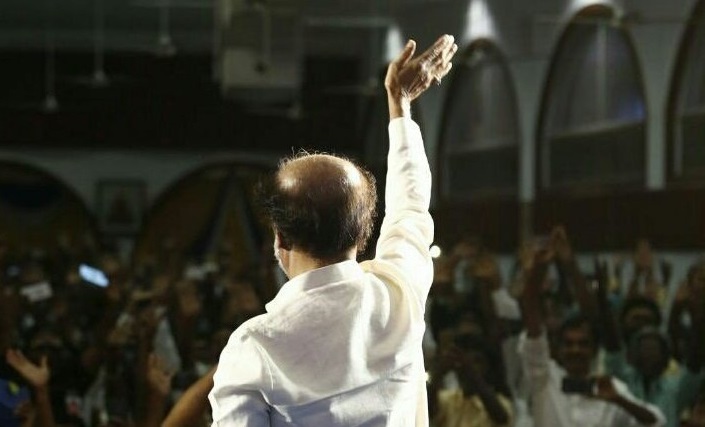 Tamil superstar Rajinikanth's much anticipated announcement to enter politics has met with greetings and ridicule. On one hand where fans were jubilant that Thalaiva has finally decided to become a real-life hero by vowing to end corruption, a veteran politician did not seem thrilled.
The Bharatiya Janata Party (BJP) leader Subramanian Swamy mocked superstar Rajinikanth's announcement on entering politics and dubbed him as illiterate.
Speaking to ANI, the BJP leader said, "One more film star is entering politics, so what is the fuss about? Maybe he has got good media managers. It is just a joke. He said he will announce the party later. He is a film star and he said he can eliminate corruption. Can film stars even eliminate corruption? What will he do for Tamil Nadu? He has no details or documents, he is illiterate".
He added that it is only media hype as people of Tamil Nadu are intelligent enough to understand politics.
"Merely through media these film stars cannot do politics. Once he announces his party and puts anti-corruption issue in front, the truth will come out and he will run away. I don't know if the BJP will support him but I will definitely oppose this," Swamy asserted.
In a much-anticipated moment for all his fans and well-wishers, superstar Rajinikanth today confirmed his entry into politics, adding that he will be contesting in the next state assembly elections by forming a new party.
"My political entry is definite. This is a long-pending decision. I will feel guilty if I don't take this decision at least now. In next assembly elections, I will form a party and will contest all constituencies in Tamil Nadu," he said while addressing a gathering at the Sri Raghavendra Kalyana Mandapam.
Greetings and cheers! 
BJP leader Swamy may not be thrilled to see Rajinikanth in politics, but actor Kamal Haasan is glad that he finally made up his mind. 
Haasan, how has previously hinted that he was willing to work with Rajinikanth if the superstar ever decided to enter politics, on Sunday said, "I congratulate my brother Rajini for his social consciousness and his political entry. Welcome welcome."
Rajinikanth enjoys a God-like devotion from his fans across the country, let alone region. His announcement, awaited for at least two decades, made some fans very happy. 
Feeling great sir.
Expecting a lot 🙏

🤘🤘#grateful #MuchLove #blessed #ThalaivarPoliticalEntry Tha#Rajinikanthpoliticalentry

— Vigneshpandi M (@vigneshpandi1) December 31, 2017
After MGR the real big force arrived...thalivaaaaa,

— Praveen Raj (@Praveenraj_vs) December 31, 2017
The Entertainment industry also expressed its cheer of Rajinikanth's decision. One of his closest associate and a longtime friend, Amitabh Bachchan congratulate dhim on Twitter for his entry: "T 2758 - My dear friend , my colleague and a humble considerate human, RAJNIKANTH, announces his decision to enter politics .. my best wishes to him for his success !!"
T 2758 - My dear friend , my colleague and a humble considerate human, RAJNIKANTH, announces his decision to enter politics .. my best wishes to him for his success !!🙏🙏 pic.twitter.com/dByrmlZb2c

— Amitabh Bachchan (@SrBachchan) December 31, 2017
(With inputs from ANI)