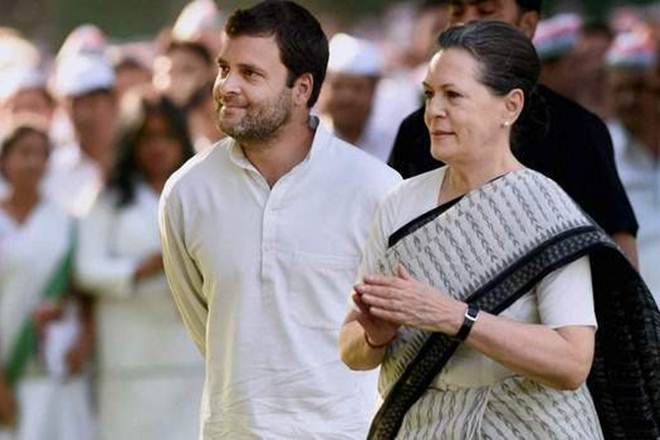 Hitting back at Rahul Gandhi for claiming that Prime Minister Narendra Modi may lose from Varanasi in the 2019 Lok Sabha polls, the BJP today said the Congress president and his mother, Sonia Gandhi, will lose from their respective constituencies due to the people's growing "disappointment" with them. 
BJP spokesperson Anil Baluni said Rahul Gandhi should not worry about Modi and should rather be concerned about his and Sonia Gandhi's electoral fate in 2019. 
"In the kind of circumstances prevailing today, both Rahul and his mother, Sonia Gandhi, will lose from their seats, Amethi and Raebareli, respectively. They have done nothing in their constituencies and the people's disappointment with them is growing," he said. 
The comments came in the backdrop of Rahul Gandhi's claim that Modi may lose from Varanasi against a united opposition in 2019.
"Frankly, I don't see the BJP winning the next election, so in 2019 we will go back to the normal, I sense," he said in reply to a question on "Dalit anger." 
"...because there are two basic things, once opposition unity goes above a certain level, it becomes impossible to win elections. Now the opposition unity has gone to a point. It's simple," Gandhi said at an informal media interaction.
Pointing at the opposition unity efforts in Uttar Pradesh, Bihar and by the DMK, the Trinamool Congress and the Nationalist Congress Party in Tamil Nadu, Gandhi asked, "Where are they (BJP) going to win seats?" 
And in Rajasthan, Chhattisgarh, Madhya Pradesh, Gujarat, Haryana, Punjab. We will take it over." 
"You are going to see a collapse of the style you haven't seen in many years," he said.