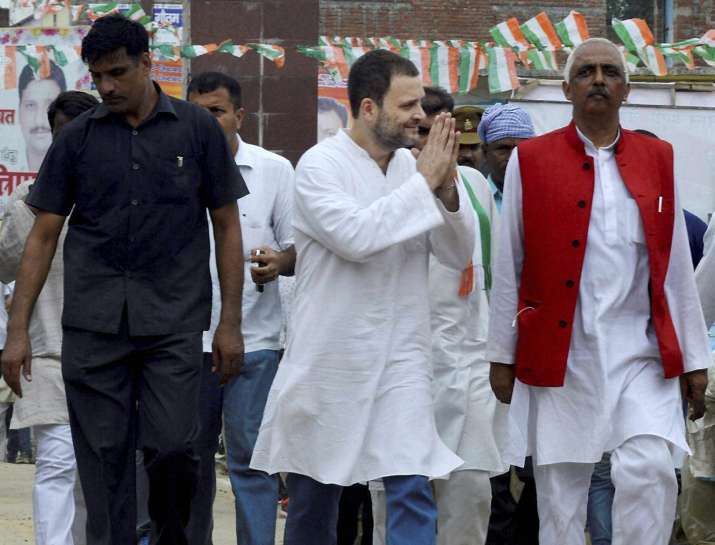 Congress vice-president Rahul Gandhi will be visiting Ayodhya on Friday as part of his ongoing 'Kisan Yatra' becoming the first member of Nehru-Gandhi family to visit the temple town after the demolition of Babri Masjid in 1992.  
According to a report in The Indian Express, Rahul will begin the fifth day of his 'Kisan Yatra' by offering prayers at Hanuman Garhi temple in Ayodhya.

 

Hanuman Garhi temple is just over a kilometre from the dispute Ram temple-Babri Masjid structure.
Interestingly, Rahul Gandhi's father Rajiv was also scheduled to visit Hanuman Garhi temple way back in 1990 during his 'Sadbhavna Yatra'. However, he could not manage to visit the temple owing to his tight schedule although he did visit Ayodhya.
Quoting a congress leader,  the report says that Rahul Gandhi, in one sense, plans to start from where his father left Ayodhya 26 years ago.

 

In a balancing act, the Congress vice-president also plans to visit Kichaucha Sharif Dargah in neighbouring Ambedkar Nagar district the same day.
Before Rajiv Gandhi in 1990, Indira Gandhi had visited Ayodhya once in the 1960s to inaugurate a development project along the Saryu river.