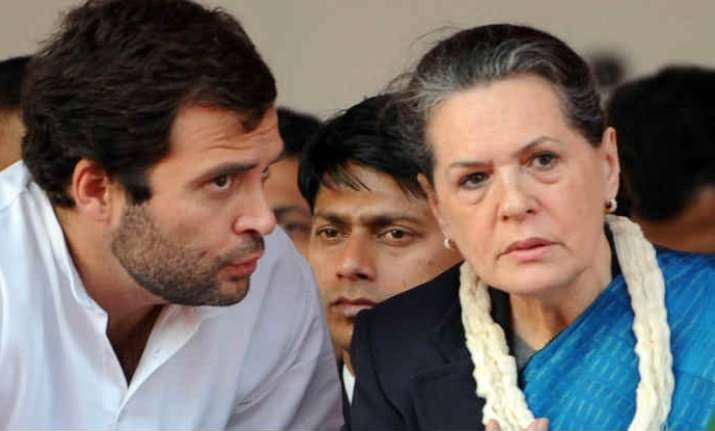 Congress President Sonia Gandhi today confirmed that her son Rahul is all set to take over as the party chief soon.
"You have been asking me about Rahul for a long time. It will be done soon,"," Sonia Gandhi  told media persons on the sidelines of a function in which the third volume of former President Pranab Mukherjee's autobiography "The Coalition Years 1996-2012" was released.
Rahul Gandhi, however, refused to discuss the issue. He instead referred to a controversy over BJP President Amit Shah's son Jay Shah. What about Jay Shah's takeover and the huge increase in his business turnover, he commented.
Rahul Gandhi is widely expected to take over as Congress chief from his mother by this month end with the party now wrapping up an elaborate process of electing state chiefs, members of central bodies and the president.
The Congress Working Committee, the party's highest decision-making body, is expected to meet soon to decide the dates for the election of a new president.
(With agency inputs)