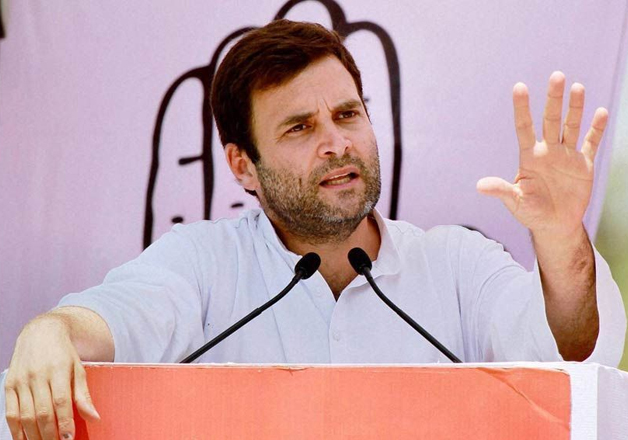 Congress vice-president Rahul Gandhi will today kick-start 2500 km-long Kisan Yatra from Deoria, a district in eastern Uttar Pradesh. During his month-long yatra, which will culminate in Delhi, the Congress leader will hold 'Khaat Sabhas' to have one-to-one interaction with farmers.
A senior Congress leader informed that the 'Deoria to Dilli yatra', which will start from Panchlari Kritpura village, will be marked by a door-to-door campaign of collecting 'Kisan Mangpatras' (charters of farmers demands), one-to-one interaction with farmers through Khaat (cot) Sabhas, a concept similar to Prime Minister Narendra Modi's 'Chai par Charcha' during the 2014 Lok Sabha polls, and roadside meetings.
"During the yatra, Rahul Gandhi will hold Khaat Sabhas (meetings on charpoy) with farmers to have one-to-one dialogue with them," Congress spokesman RPN Singh said, adding that "he will also hold road shows at various places during the yatra".
Rahul believes that this campaign will help secure rights of the poor, farmers and labourers.
"My yatra from Deoria to Delhi starting September 6 is a campaign to secure the rights of the poor, farmers and labourers in government resources," his office said in a tweet on Saturday.
On the first two days, Rahul will cover Kushinagar, Gorakhpur, Sant Kabirnagar and Basti besides Deoria.
The party has made preparations for making the Congress leader's longest yatra in the state a success. A team of national spokesmen will also be stationed in Lucknow to apprise media of the developments.
Rahul's yatra is seen as a bid to reinvigorate Congress and end its 27-year exile from power in the politically important Uttar Pradesh in the upcoming assembly polls.