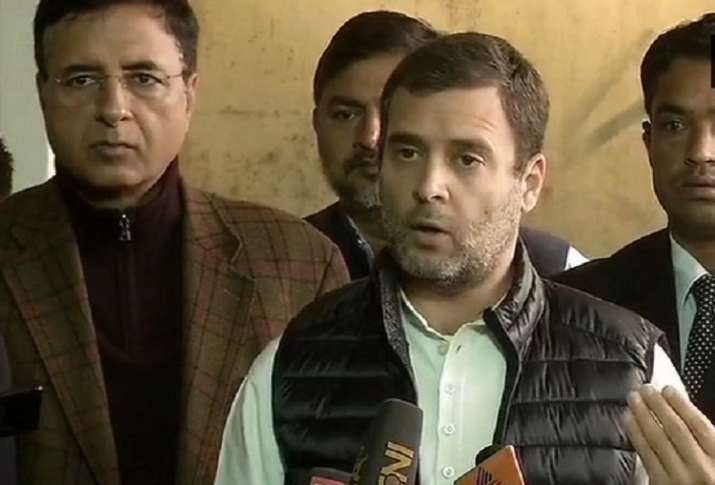 Congress president Rahul Gandhi on Friday refused to speak over the Ram Temple Ayodhya case which the Supreme Court deferred to January 10. When reporters asked Rahul Gandhi for his reaction over the apex court's decision to hear the Ram Janmabhoomi case on January 10, he said,"The matter is sub-judice, I won't say anything on it."
Later, responding to an off camera question from journalists whether Ram Mandir issue will change the narrative of 2019, Rahul Gandhi said issues such as unemployment, healthcare and corruption will set the narrative for upcoming general elections.
Earlier in the day, the Supreme Court deferred the hearing in the Ram Janmabhoomi-Babri Masjid land dispute title case to January 10. 
"Further orders will be passed by an appropriate bench on January 10 for fixing the date for hearing the matter," a bench comprising Chief Justice Ranjan Gogoi and Justice S K Kaul said.
No sooner the matter came up, the CJI said it is the Ram Janmabhoomi-Babri Masjid case and went ahead with passing the order.
Senior advocates Harish Salve and Rajeev Dhavan, appearing for different parties, did not even get the opportunity to make any submission. The hearing did not even last 30 seconds. 
WATCH: What Rahul Gandhi said over Ram Mandir issue