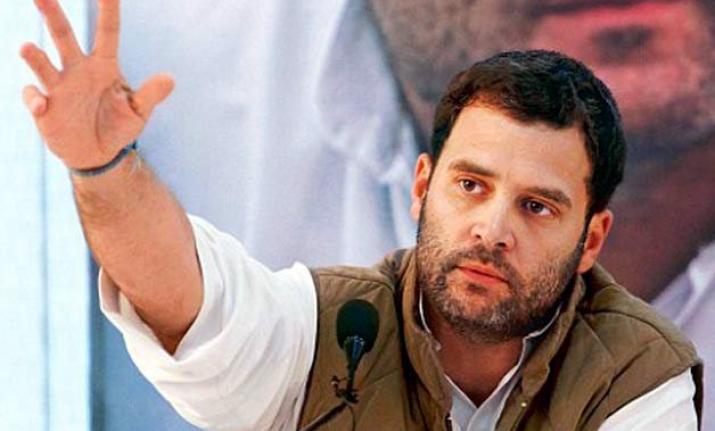 Hitting out at PM Narendra Modi, Congress president Rahul Gandhi on Thursday said the country's chowkidar is "weak" and there is "leak" in everything.
"How many leaks? Data leak! Aadhar leak! SSC Exam leak! Election date leak! CBSE papers leak! "There is a leak in everything, the 'chowkidar' is weak," Gandhi said in a tweet that was in both Hindi and English.
कितने लीक?

डेटा लीक !
आधार लीक !
SSC Exam लीक !
Election Date लीक !
CBSE पेपर्स लीक !

हर चीज में लीक है
चौकीदार वीक है#BasEkAurSaal

— Rahul Gandhi (@RahulGandhi) March 29, 2018
The Gandhi scion also used the hashtag "BasEkAurSaal", a reference to the government being left with one year of its term.
This comes a day after the Central Board of Secondary Education (CBSE) announced a retest of the Class 10 Mathematics and Class 12 Economics papers following reports claiming that they had been leaked on social media message application.
On Monday, panic had gripped students of Class 12 following claims on social media that the Economics paper had been leaked even though the board denied there was any slip up.