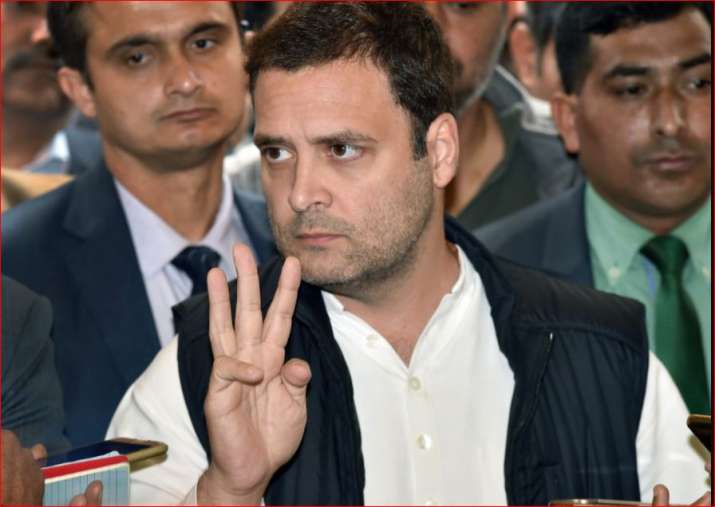 Rahul Gandhi on Thursday chaired his first Congress Working Committee (CWC) meeting after being elected as the party chief. His mother and predecessor Sonia Gandhi was also present at the meeting taking place in New Delhi. 
After chairing the meeting, Rahul said that the core of the  BJP's foundation consists of lies. He also alleged that the 'Modi model' is based  on falsehood.
Sonia Gandhi arrived a little before Rahul for the meeting and was accorded a warm reception by the committee members. 
Former prime minister Manmohan Singh, senior party leaders Motilal Vora, Ghulam Nabi Azad, Janardan Dwivedi, Mallikarjun Kharge, Karan Singh, Anand Sharma, Mohsina Kidwai, Ambika Soni, CP Joshi, Kamal Nath, BK Hariprasad and Oscar Fernandes are also attending the meeting, along with party in-charges for various states. 
The agenda for the meeting was not officially disclosed. 
Rahul Gandhi was elected unopposed as the Congress chief on December 11 and assumed the party's reins on December 16.