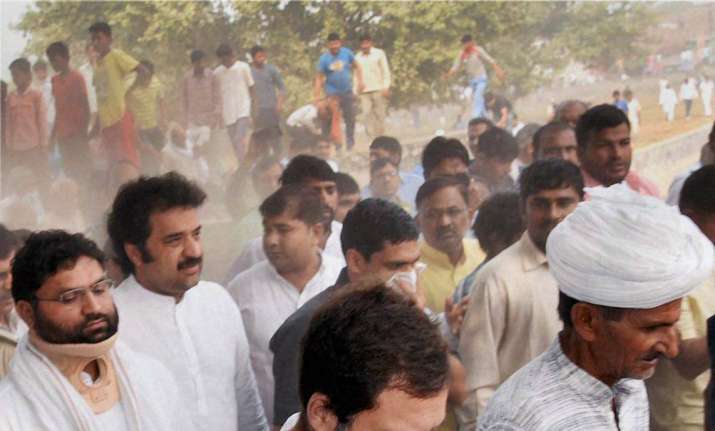 Reacting to Congress vice-president Rahul Gandhi's aggressive stand on the death of the ex-serviceman Ram Kishan Grewal, the Bharatiya Janata Party (BJP) today called him a "hero of comedy circus".
Blasting Rahul Gandhi for trying to take political mileage out of Grewal's tragic suicide, BJP general secretary Kailash Vijayvargiya today said that it should be found out as to why the  ex-serviceman committed suicide despite being a beneficiary of OROP.
"The government has spent crores of rupees on OROP and the record for the same has been given by the Defence Minister. We have to find the reason behind the death of Ram Krishan Grewal as he was taking the benefits of OROP, and if he received Rs 4,000 to 5000 less then that was not good enough reason for him to commit suicide," Vijayvargiya said.
"People have problems with the image of Prime Minister Narendra Modi and they have been trying their best to put a scratch on his reputation," he added.
Earlier in the day, Union Minister Babul Supriyo asked the Congress vice-president to explain how much he knew about OROP.
"You should ask Rahul Gandhi, what all he knows about OROP. Like our government said, Rahul Gandhi does not know what exactly OROP is. He should realize that this country is moving away from such kind of petty politics. This shameful act of coming before the camera just for the sake of votes is condemnable. He should know voters will not be influenced by such moves," he said.