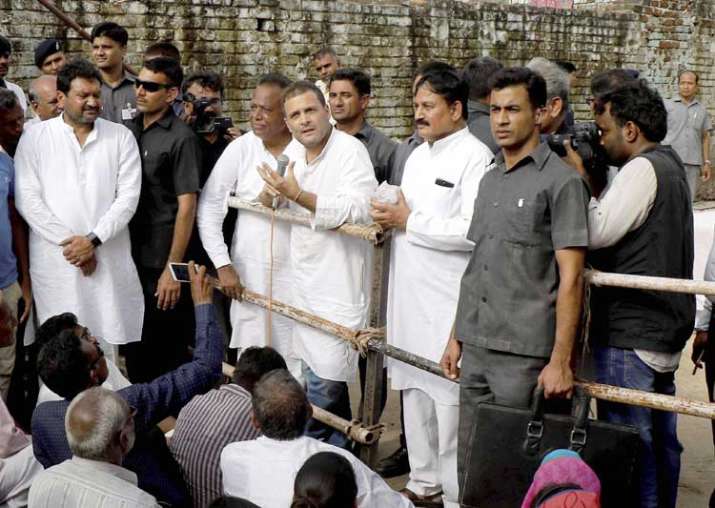 Holding people from BJP and RSS responsible for the attack carried out on him in Gujarat on Friday, Congress vice-president Rahul Gandhi today alleged that it was Prime Minister Narendra Modi's way of politics. 
"Attack on me was carried out by the BJP, RSS people. This is their, and PM Modi's, way of politics," Rahul Gandhi  said.  
"It is done by their people so why would they condemn it," he added.  
On Friday, Rahul Gandhi faced protests in flood-hit Gujarat where alleged BJP supporters hurled a cement brick at his car and showed him black flags, forcing him to cut short his address at a gathering and leave in a huff.  
Senior Congress leader and Leader of Opposition in Rajya Sabha Ghulam Nabi Azad also condemned the attack on Gandhi, saying that it was a "pre-planned conspiracy". 
"It is a murderous attack by the BJP, RSS," Azad said.
(With PTI inputs)