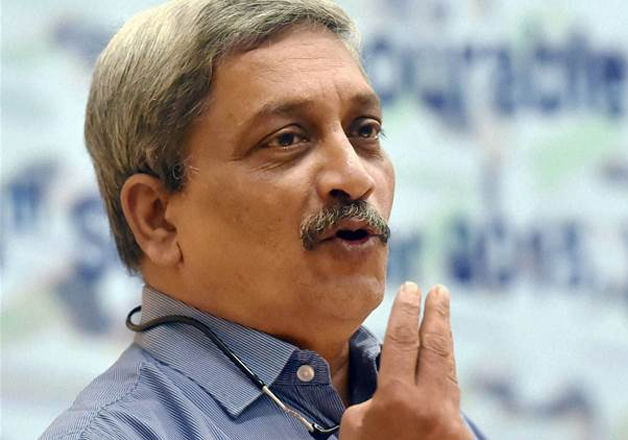 Defence Minister Manohar Parrikar on Thursday rejected Swaraj Abhiyan's Prashant Bhushan and Yogendra Yadav's allegation that the government paid double price to France for Rafale fighter jets.
"How much does it cost to level allegation?" an angry Parrikar retorted when asked about the charge levelled by Swaraj Abhiyan.
"Rafale is the best deal that we have managed. It was because Prime Minister of India and President of France agreed that we have this deal which has not been offered to any other country," Parrikar added.
India had last month signed the much-awaited Rafale deal with France for 36 Rafale fighter jets worth Rs 59,000 crore (7.87 billion euro). The deal was signed in New Delhi in the presence of Defence Minister Manohar Parrikar and his French counterpart Jean Yves Le Drian.
When Parrikar was asked about the allegation that BJP MP Varun Gandhi was 'honeytrapped' into leaking defence secrets, he refused to make any comment.
Parrikar also said that nothing has been proved in the alleged Scorpene leak and hence the case for banning any firm does not arise.
Bhushan had earlier told a press conference, "... contrary to previous announcements of getting 126 aircraft, the government bought 36 aircraft, paying double the price for individual units. It certainly appears to be the case that something is fishy."
He said despite having knowledge of all these things, the BJP government did not blacklist Thales, the company that sold scam-tainted Scorpene submarines, as Dassault acquired it.
Dassault Aviation has 25.3 per cent stake in Thales.
Varun has already denied the charge, saying he has not met middleman Abhishek Verma, to whom he has been accused of having leaked defence secrets, since 2004. He has threatened to file a defamation suit against Bhushan and Yadav over the charges.