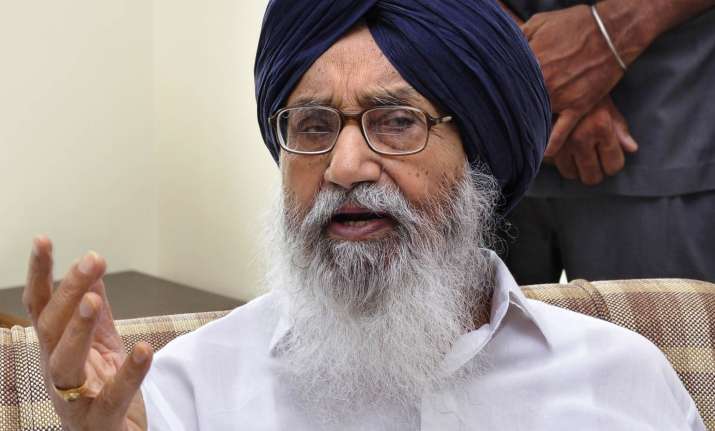 A shoe was hurled at Punjab Chief Minister Parkash Singh Badal today when he was addressing a Janta Darbar in Bathinda.
Eyewitnesses said Badal's eye bled as his spectacles broke with the impact of the hit. They said he was immediately escorted out of the venue.
The shoe-thrower was identified as Gurbachan Singh.
"A man identified as Gurbachan Singh, a relative of a Sikh radical leader, hurled a shoe at Punjab CM Parkash Singh Badal," PTI said quoting Muktsar senior superintendent of police Dhruman H Nimbale.
On the first day of his campaign, the Akali Dal chief was disrupted during his speech by the poor segment of the Lalbhai village who claimed that they didn't get the promised grants for construction of toilets. 
On Sunday, his son Sukhbir Singh Badal received a similar treatment from the people of Kandhwala village in Jalalabad who pelted stones at his convoy on the first day of his political campaign.
This is the second time when a shoe has been hurled at the Chief Minister. In 2014, a shoe was thrown at him at a function in Isru of Khanna.
Parkash Singh Badal is expected to contest from the Lambi constituency while his son, Sukhbir Singh Badal might stand for the Jalalabad constituency.