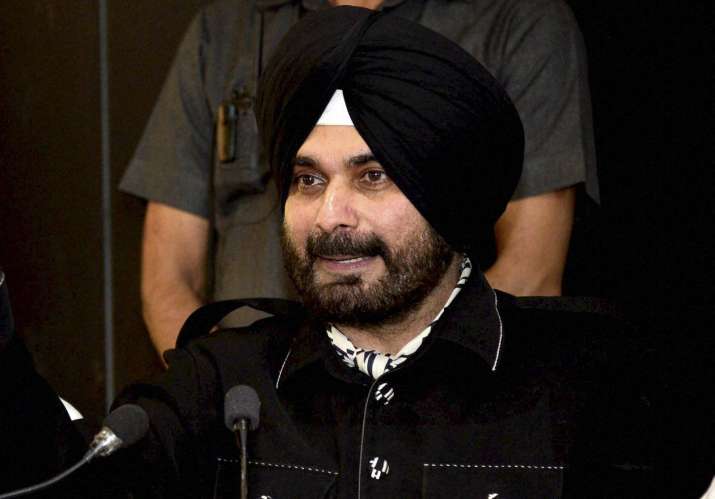 Punjab Congress on Thursday refuted reports of having offered Navjot Singh Sidhu the Deputy Chief Minister's post if the party comes to power in the state, but claimed that the Communist Party of India (CPI) has approached it for talks about "electoral understanding". 
Commenting on media reports that Sidhu has been offered the Deputy CM's post, senior Congress leader and the party's Punjab affairs in-charge, Asha Kumari said, "No, we are not in talks with them (Awaaz-e-Punjab). The only people who have approached us are from CPI. They have approached us, but talks haven't started."  
"Our position is that Sidhu or for that matter anybody else who reposes faith in the leadership of our party president Sonia Gandhi and vice-president Rahul Gandhi and our party's policies and programmes, is welcome to join us without any condition," she said. 
However, Awaaz-e-Punjab's member Pargat Singh today indicated that they are not averse to talking to Congress and said, "We (Awaaz-e-Punjab) will hold a meet in Delhi tomorrow to decide on the course of action." 
On reports that Congress had offered Sidhu the Deputy Chief Minister's post if he joins hands with the party in the state elections next year, Singh said, "I cannot comment on that."  
According to a Times of India report today, sources close to Sidhu said that Congress is willing to offer the post of deputy chief minister to the former cricketer, who left BJP recently and formed his own party 'Awaaz-e-Punjab'.  
Punjab Congress chief Amarinder Singh had suggested that Sidhu merge his newly-formed party with Congress.  
Kumari said Congress wants to oust the "corrupt" and "anti-people" Akali-BJP regime in the state and anyone who wants to strengthen the party is welcome to come aboard "unconditionally". 
About CPI, she said, "Talks have not started as yet. 
Let's see first what their proposal is, if it is suitable we will put it before our senior leadership." 
"But one thing is clear, Congress is on a strong footing in Punjab and is the only party capable to oust the Badals from power," she told PTI. 
"As the ruling Badals are realising that they are set to lose power, we fear that they may resort to violence... this is going to be a bitter battle, in which Congress will ultimately emerge victorious," Kumari claimed.
The opinion polls in Punjab show Congress leading over Aam Aadmi Party. So, AAP will seek a consolidation of the anti-Akali Sikh vote by joining hands with Sidhu despite his outspoken and somewhat unpredictable ways. 
Meanwhile, in its meeting tomorrow, Awaaz-e-Punjab, which was formed last month, is likely to clear the air about forging of an alliance for the state polls.
Former BJP MP Navjot Singh Sidhu and former India hockey captain Pargat Singh along with Independent MLAs from Ludhiana Simarjit Bains and Balwinder Bains had launched the Awaaz-e-Punjab forum last month.
(With PTI inputs)