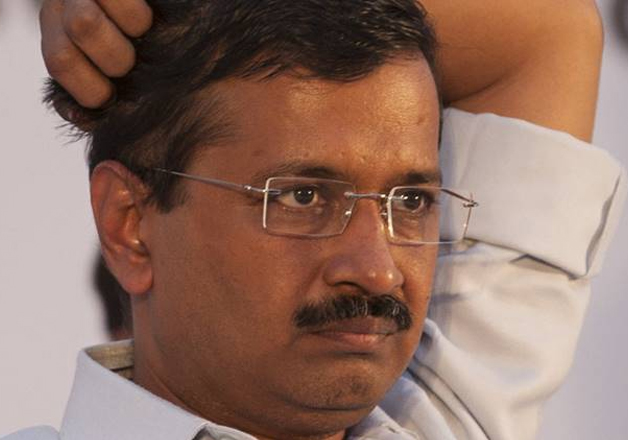 Days after AAP MLA Devender Sehrawat alleged that some party leaders in Punjab were sexually exploiting women volunteers, two AAP leaders have released an audio tape alleging that a top leader was involved in sexually abusing a woman.
In the audio tape, released by AAP Barnala youth circle wing president Ravinder Singh Dhillon and volunteer Makhan Singh Namol on Tuesday, a ticket aspirant from Dhuri, Rajwant Singh Ghulli, is heard purportedly trying to convince a woman not to press rape charges against party Observer Vijay Chauhan.
The volunteers accused Vijay Chauhan, an Observer of Sunam as well as Barnala constituency, of raping his maid.
In the audio clip, the volunteers claimed that a woman's voice was heard alleging that her honour was compromised and later a male voice (allegedly Ghulli) was telling her 'not to spoil his chances', apparently for the party ticket for next year's assembly polls.
Dhillon and Namol further alleged that the woman was sexually exploited by Chauhan and later 'paid off' and sent to Amritsar as an attempt to hide his wrongdoings.
"She (the victim) is now in Amritsar. We don't know her exact whereabouts. The conversation in the clip was recorded when she was talking to Ghulli over the phone when the incident came to light in June. She had given us the audio clip then. We have been seeking justice for her since then but no avail," they said, adding that the audio clip had been sent to senior party leaders but no action was taken.
On the other hand, Chauhan denied the allegations saying it was a conspiracy hatched by disgruntled ticket aspirants.
The AAP in Punjab has been marred by controversies surrounding its leaders. This comes just days after AAP removed Sucha Singh Chhotepur as its Punjab convener following a sting that showed him accepting money.
The release of audio clip in public domain assumes significance as it comes days after Sehrawat, a MLA from Bijwasan constituency in Delhi, shot off a letter to CM Arvind Kejriwal alleging exploitation of women by a few partymen in return for tickets in Punjab.
The lawmaker had criticised party leader Ashutosh's stand on the CD scandal involving sacked Delhi minister Sandeep Kumar and alleged that a 'coterie' was damaging the party.
He had also hit out at AAPs Delhi unit convener Dilip Pandey, questioning his conduct, and said there were "disturbing" reports from Punjab.