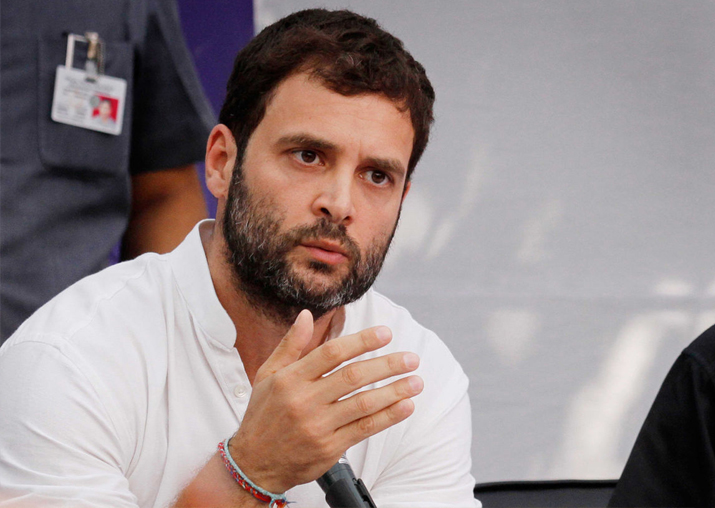 Congress vice president Rahul Gandhi took a swipe at Prime Minister Narendra Modi today over Donald Trump's remarks about improving ties with Pakistan, saying that the US president "needs another hug". 
Trump had said yesterday that Pakistan took "tremendous advantage" of the US over the years, but the two countries are now "starting to have a real" relationship. 
Posting a snapshot of Trump's tweet, Gandhi said, "Modi ji quick; looks like President Trump needs another hug." 
The Congress leader's remarks were in reference to the visible bonhomie between Trump and Modi with the two leaders exchanging hugs during the prime minister's last visit to the US. 
"Starting to develop a much better relationship with Pakistan and its leaders. I want to thank them for their cooperation on many fronts," Trump had said in a tweet yesterday. 
Trump's comments had come a day after Pakistani forces rescued an American-Canadian family from the Haqqani terror group.