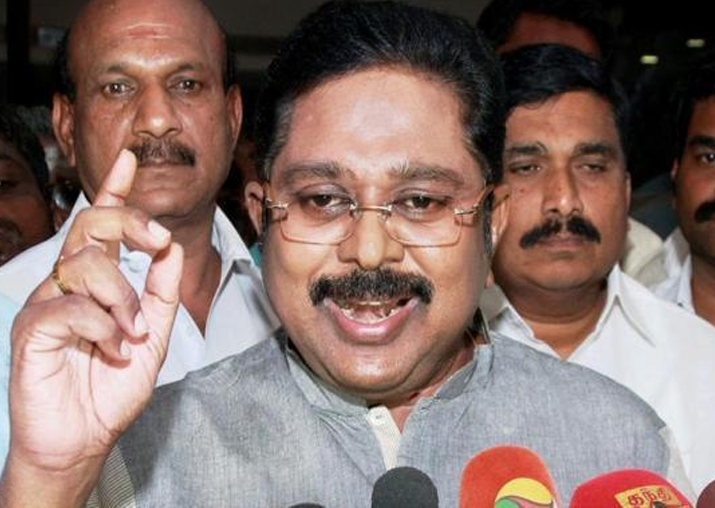 Sidelined AIADMK leader TTV Dhinakaran today alleged police did not allow priests to enter the Poes Garden residence of J Jayalalithaa to make some arrangements for rituals ahead of her first death anniversary. 
There was no ban on entry into the residence of the late AIADMK supremo though Income Tax authorities had conducted raids there on November 17, he told reporters. 
They had only sealed two rooms, he said. 
The rituals have to be performed for three days and the priests went there yesterday but were denied permission by police, he said. 
Dhinakaran said he asked his supporters including disqualified MLA P Vetrivel to accompany the priests today, but they were not allowed entry. 
"The Income Tax department has not said anything (on banning entry into the house). They have only sealed two rooms. There is no ban on holding an event or staying at a house where raids had been conducted," he said. 
The government led by Chief Minister K Palaniswami "unnecessarily" denied entry to the priests. Jayalalithaa's "soul will not forgive" him, he said. 
"The first-year rituals are very important. They have acted to prevent that," Dhinakaran alleged. 
Police officials were not immediately available for comment. 
Earlier in the day, Dhinakaran's supporters Vetrivel and former MLAs G Senthamizhan and Kalairajan were seen engaging in a heated argument with police, demanding that the priests be allowed to enter the property. 
Jayalalithaa had died on December 5 last year.