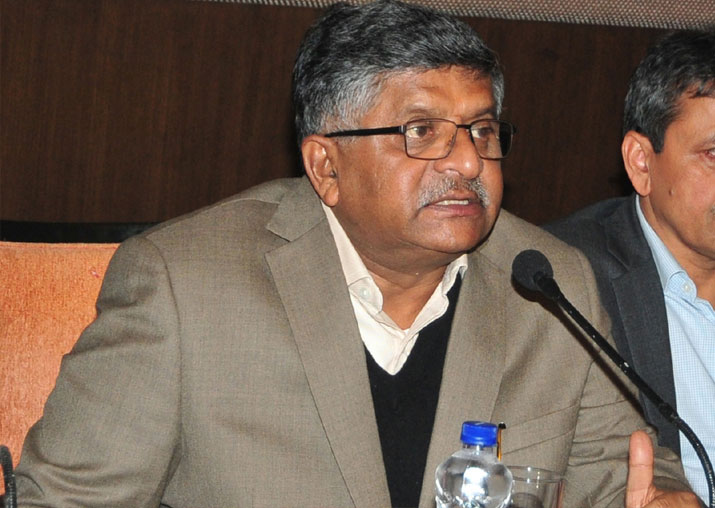 The NDA government on Thursday sought to distance itself from the financial fraud done by jeweller Nirav Modi, blaming the previous Congress-led UPA regime for influencing loans that became non-performing assets (NPAs) while asserting that the guilty will not be spared.
Addressing a press conference, Law and Justice Minister Ravi Shankar Prasad said no loans have been given in the Narendra Modi government's tenure which can become NPAs and the loan to Nirav Modi was given during the tenure of the United Progressive Alliance (UPA).
"The Prime Minister had said in the Lok Sabha that our government has not given any loans that have become NPA (Non Performing Assets). The legacy of NPAs comes from the Congress," he said.
Prasad also questioned Congress' right to comment on the incident, claiming that their government allowed liquor baron Vijay Mallya to run away with around Rs 9,000 crore which he had taken as loan from 17 Indian banks.
He promised action against Nirav Modi and against all those who helped him in the fraud. "No one will be spared."
"When Vijay Mallya ran away, there was no action against him. This time action was taken immediately. The Income Tax (Department) is taking very strict action against him (Nirav Modi)," he said.
Prasad also slammed the Congress for referring to Nirav Modi as "chhota Modi".
"Rahul Gandhi is the President of a party not because of his capability but because of his family. What kind of language are they using?"
I wish to make it very clear and this I can also convey on the behalf of the govt that no shall be spared in the banking system who has sought to derail ordinary banking system to help Nirav Modi. This is regardless of stature and status of concerned official : Shri @rsprasad pic.twitter.com/cqocl8Dhrw

— BJP (@BJP4India) February 15, 2018
Asked if the incident will taint the Prime Minister's image, he said: "The Prime Minister's image cannot be worse than that of the Congress and (Congress spokesperson Randeep) Surjewala. Prime Minister Modi has the blessing of the people of India." 
Prasad said while warning the Congress, that the BJP too has photographs of Congress leaders with Mehul Choksi, the maternal uncle of Nirav Modi and the Chairman and MD of Gitanjali Group.
"There is an old saying- that those who stay in glass houses do not throw stones at others. But in case of the Congress party, their glass houses have already been broken," 
The Congress on Thursday asked the Modi government to come clean on the government's "failure" to prevent the scam and identify those who helped the alleged kingpin, billionaire jeweller Nirav Modi to flee the country.
The Congress accused the Prime Minister's Office and other authorities of not taking action even after a complaint was filed to the PMO in July 2016.
PNB fraud: Ravi Shankar Prasad addresses media at BJP HQ in New Delhi